Mondly is one of the best language learning apps available on the market. It provides a fun way to learn a new language for both children and adults which explains why we love to review Mondly app.
The learning process can be done from anywhere.
Users simply need to download the Mondly premium app. Doing so makes it easier to learn to speak the Korean language, learn Thai conversation and learn to speak French (Mondly French), among other languages.
For instance, it comes as no surprise that many users have discovered that the app makes learning the Dutch language a fun experience. This has helped the platform stand out from the crowd.
Mondly languages premium employs advanced techniques to help users learn to speak Vietnamese at their own pace.
The approach allows individuals to become confident using a foreign language in a variety of formal and informal settings thanks to the learn the Korean language in English module, among others.
Users can take advantage of the Mondly App to learn Spanish language, understand grammar, pronunciation, German verbs, learn Dutch and learn Turkish.
Key Features of Mondly Languages Platform
The platform comes with a number of key features. These include:
– HD quality for speaking lessons
– Virtual reality (AR)
– Intuitive controls
– Speech recognition (works well even in noisy environments)
– 33 languages
– Interactive training to learn Hungarian and other languages
Is Mondly Premium Worth It?
Before proceeding further, it will be pertinent to know why the Mondly app is an award-winning one of its kind.
What Makes the Mondly App Unique
It provides you with the opportunity to learn any language due to its vast array of languages included in the program
Its chatbot gives you the ability to have real communication with the app from anywhere in the world
You get to hear how native speakers pronounce words
You can monitor your progress
It supports any device (Android, iOS or web)
When you possess the main Mondly app, you also get to freely access Mondly for kids and Mondly AR (Augmented Reality)
You can learn languages from any other language(s), not just from English alone
Mondly premium boasts of advanced conversational Mondly language app modules that are well suited to mobile technologies. On the other hand, the techniques used to create vocabulary are based on proven scientific methodology. As a result, users will find it easier to memorize Mondly languages, learn Italian and learn to speak German and all the other languages.
Mondly Premium Review: Robot Learning
Mondly chatbot leverages the power of a server-side chatbot to provide a superior French language learning experience. The system is used for all 33 languages while other language learning apps available on the market require scheduling for video chat sessions with an in-house tutor.
It has the capacity to recite questions with the aim of helping users understand different aspects of language, including context. The Mondly Arabic and Mondly Hebrews are not left out.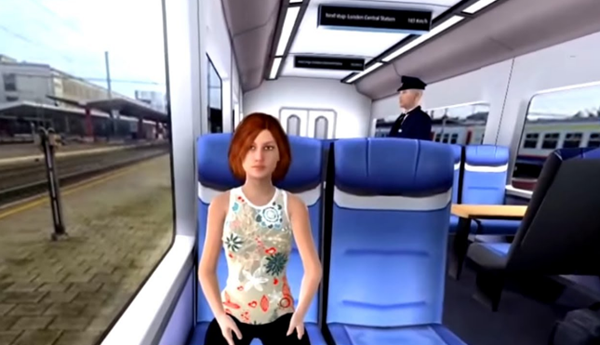 The Mondly app teaches individuals how to use suggested phrases as part of Mondlylanguages. The Italian speaking course, for instance, enables users to enjoy an immersive experience, which feels more natural when compared to a book or a conventional screen.
A slight movement triggers a number of actions, including displaying English translations of any of the other languages. It also allows users to view a transcription of the chatbot's output.
Hovering over a phrase yields English translations, which enables individuals to learn the Chinese language in English or take any other language learning course, such as the Arabic language speaking course.
Language phrases and sentences can be learned and recited via the audio function by hovering over the speaker icon.
The function is designed to help users grasp nuances of certain languages, such as when you learn Korean conversation and for the German language learner. Vocal inflections in language courses play a major role when it comes to learning Hebrew, Swedish, Norwegian or any other language courses.
Mondly Languages Review: A New Generation of Learning Apps
Mondly is helping to transform the way people learn complicated topics using smart technology, such as chatbots and virtual reality.
The foreign language learning app's platform is widely recognized as one of the best innovations ever.
The future of English learning app is characterized by immersive experiences, which provide equal parts convenience and interactivity. This promotes increased interest in learning new languages through German, French and other language learning apps.
A Life-Like Experience
Parents can help children succeed in their education by taking advantage of smarter solutions like Mondly languages premium and Spanish learning apps.
Mondly review 2019 posts by users show that many people are impressed by virtual reality sessions, which make it easier to memorize various aspects of languages like German, Korean and others.
The experience is widely regarded as lifelike. Many beginners are leveraging the app to understand how to learn English from Spanish for instance.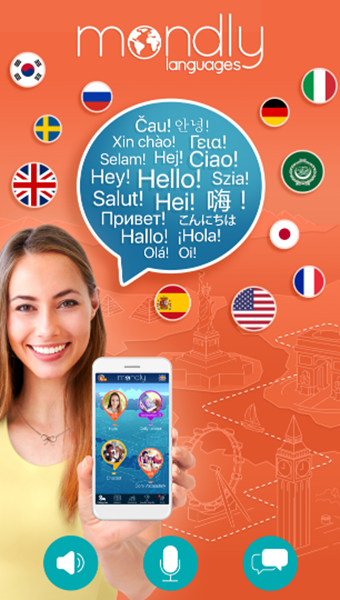 A New Way To Learn A Foreign Language
Learning multiple languages has become vital considering that the world is increasingly connected. Unlike in the past, there is no need to learn the Spanish language or learn the Arabic language by reading books, taking physical classes or listening to recordings.
Instead, the learn to speak English app and German language learning app, for instance, simplify the sessions.
Mondly VR  (Virtual reality) is a language learning technology that brings a new dimension to learning by enhancing user experience and ensuring positive outcomes for users.
Mondly Premium: The Best Language Learning App
One of the strongest points of Mondly languages Android and Mondly premium download is its ability to recognize speech clearly.
On the other hand, immersive interaction provides constant coordination using advanced visual and audio components. This makes the user feel like interacting with a real human, thus ensuring that the experience is exciting and stimulating.
Superior Design
Mondly co-founder Alexandru Iliescu outlined the importance of making the Chinese language learning app speech interaction flawless. Imperfections have the capacity to spoil the experience for the user.
Hence, the platform deployed a well-designed system capable of making Mondly the best app to learn Spanish, learn English speaking and learn Romanian and other languages. The Mondly Norwegian makes for yet another interesting learning experience.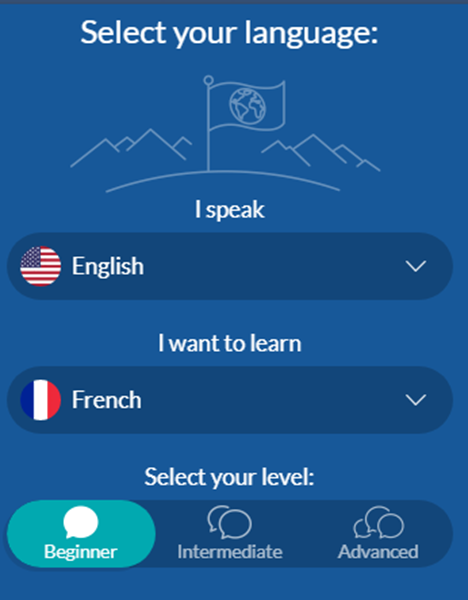 Precise Voice Detection
Mondly app employs a voice detection system that prompts a user to pause while it carefully calibrates the microphone to suit the background noise. This improves the system's precision when it comes to filtering sounds.
With Mondly app, users experience no difference when working in a quiet room or a noisy environment. This boosts the experience for Korean, Polish, Arabic learners as well as other languages.
Learn All the Phrases, Tenses & Pronunciation
It can handle short phrases impressively for various languages, including language phrases in the learn to speak Spanish, learn Vietnamese, learn Croatian and learning Korean for beginners modules.
When an individual opts to download Mondly premium, they can enjoy a crash course on pronunciation, verb tenses, and context. This applies also to learn Danish, learn to speak the Thai language, learn English and Portuguese language learning modules.
Norwegian language learning and Finnish language learning also form part of the Mondly languages Application. Hence, the importance to download Mondly to learn these languages in no time.
Many language experts recommend users who need to learn German, Spanish and any other language of their choice to avail themselves of the language learning app provided by Mondly as it happens to be the closest thing to a classroom experience along with the realistic feel.