Verbling vs Italki Review
Do you want to learn a foreign language? Or are you preparing to travel abroad and you would like to fit in with the natives when you arrive? If you're interested in learning a foreign language then, you will need a platform with resources for you to learn them with ease.
There are many choices but the top two are Verbling and Italki. But before getting started, also know that learning will nurture your personality and career.
Verbling and Italki are two popular platforms that have a goal of matching teachers with students who want to learn foreign languages. They allow you to choose teachers and schedule your classes at your own convenience.
But though the two were designed to give you language courses, they don't do it traditionally. Therefore, it may still be wiser to get a structured course or even language apps so that you can utilize them as additional packs.
Though they share many similarities and the same opportunities to students, there are some notable differences that will be pointed out in this Verbling vs Italki 2022 review:
Some Differences Between Italki and Verbling
Verbling Review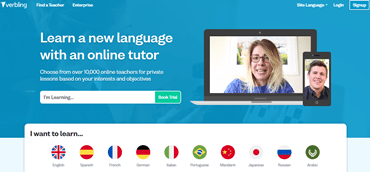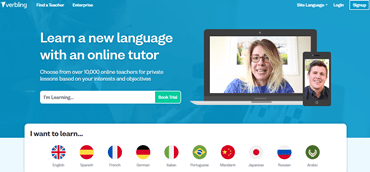 – Verbling is a solid choice and has teachers who offer high-quality lessons to students. It has lessons with the highest value for learners.
– Verbling offers more flexibility and convenience.
Verbling is a popular language-learning platform which allows you to book online classes and learn from language tutors. It's the same with Italki but has some minor differences though it's the best option when you want to find a teacher.
Accredited Teachers
One striking feature with Verbling is that tutors are accredited and certified before they are allowed to teach on the platform. This means higher quality courses but also expect to pay a little higher. Luckily, you will get value for your money.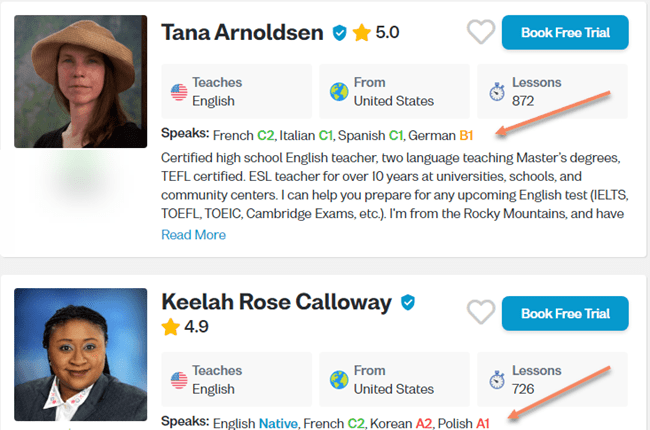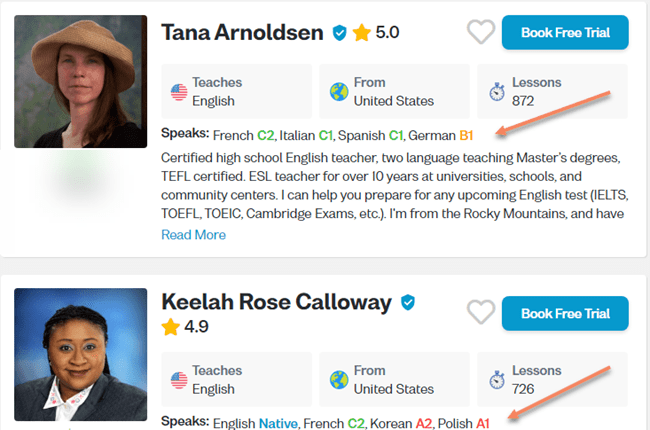 Option to Learn with Your Friends (Reduced Cost)
Verbling also has a feature that enables you to learn a language with your friends. For instance, if you have a colleague who wants to learn the same foreign language as you, then you can both schedule the same lesson with one teacher. This will help you save money, and the lessons will be more fun.
Flexible Payment Options and Access to Learning Resources
Also, when compared to Italki, Verbling is an all-in-one platform. It's an integrated platform, and unlike others where you have to visit Skype for lessons, you will have access to all resources in your account. Besides, you can pay for each lesson at a time. Therefore, if you have a tight schedule or you need help with a topic, then this platform becomes your ideal choice.
Also, once you choose a lesson and a teacher, you will enjoy incredible features in your classroom. This includes a webchat and a dashboard where a teacher can send you files that you can go through together. You can also write messages simultaneously with your teacher and flashcards and go through them together at a time.
Easily Search for the Type of Teachers You Want
Also, the Verbling search engine makes this competition even tougher as you have the liberty to choose teachers who are more native. There are other features such as accent depletion and mock preparation, and you can search a teacher by name if you know him/her.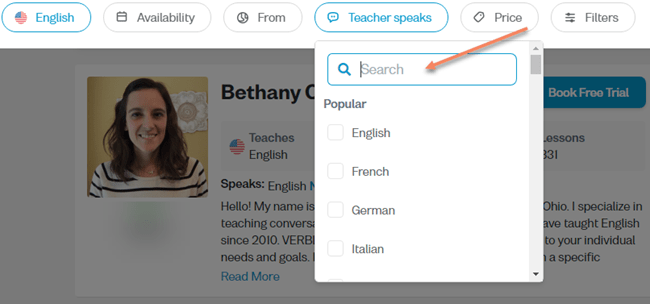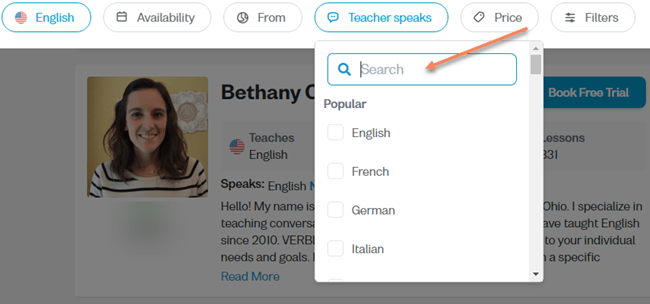 Verbling is a great platform, and though it might take time to get acquainted with it, you will enjoy its physical documents and resources that may not be available on other language platforms.
Verbling Cost
The cost of Verbling depends on the language you want to learn; the average is $18 for lessons. The pricing plan is also available on their official website, and you should check it to know more.
Verbling is your best choice when you want to learn new languages in a fun and interactive way; the option to join the lessons with a friend or friends makes it even more exciting.
Also, since you can access the materials simultaneously, you can learn faster or slower depending on your preferences. And though the prices may be higher than in Italki, you will become fluent in a language you have been taught here.
Verbling Community
Verbling has an active community with forums available in different languages and features such as the teachers' lounge and support community. You can initiate a conversation or pose a question using any language. This is helpful when you are learning grammar, topics, and others. Besides, your skills may improve while using this platform.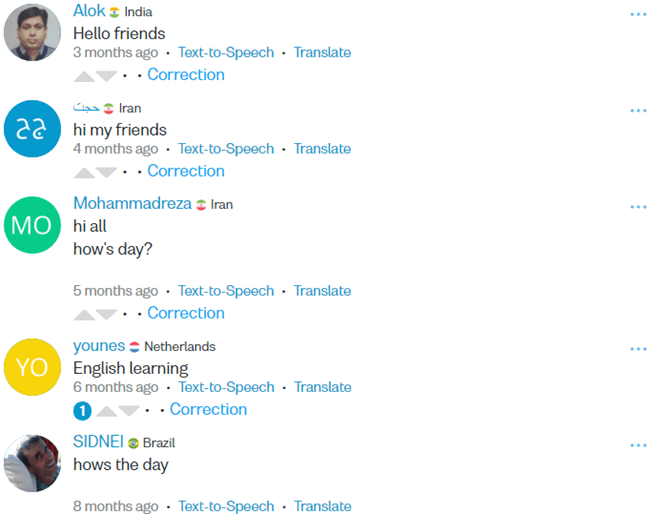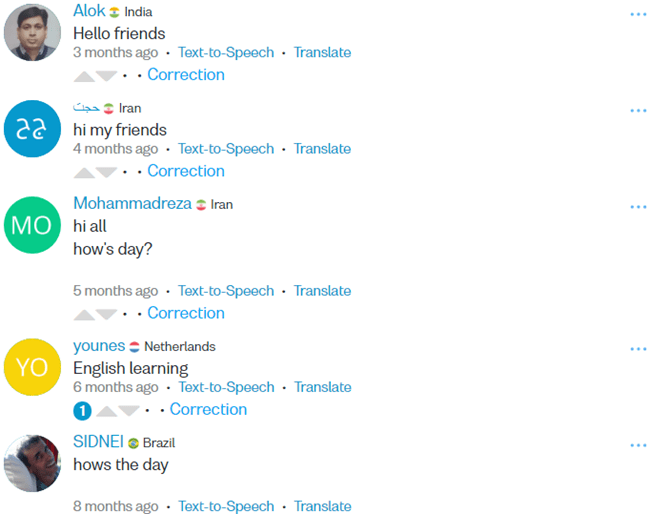 Advantages of Verbling
1. Verbling has a wide array of experienced and professional teachers.
2. You don't have to buy credits or deposit money first as you can simply pay for a lesson as you study. Also, it has multiple payment methods even cryptocurrencies such as Bitcoin.
3. The platform is well designed which makes it easier to find teachers and book lessons.
4. There is a free trial lesson
5. Teachers must prove they have a fast and reliable internet connection before Verbling accepts them to ensure convenience during the lessons.
6. They offer tutoring in about 62 languages.
Disadvantages of Verbling
1. Lessons may be more expensive than those of Italki.
2. Has a smaller number of teachers to choose from as compared to Italki.
Italki Review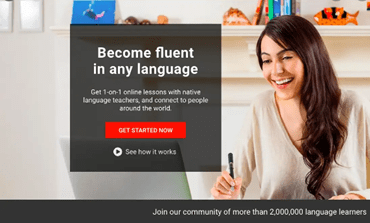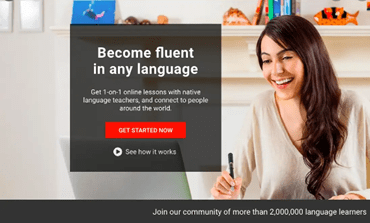 Besides Verbling, Italki is also a popular platform where you can learn a foreign language. The platform gives you the liberty to choose a learning schedule that favors you.
There are also many teachers offering lessons in over 100 languages, and most charge affordable prices for their services. When you join this platform, you have a choice of professional teachers and community tutors.
Accredited Teachers
Professional teachers have been accredited and verified in the platform, and most of them charge high prices for their services. These may have a bachelor's or master's degree in education and even experience to top up their qualifications.
On the other hand, community tutors are native speakers who are well-versed with their language. The details of each tutor are in their profile, and this includes their teaching time, rating, personal bio, reviews, and even teaching specialties. It's also important to check the reviews from other students to evaluate the style and performance of a tutor.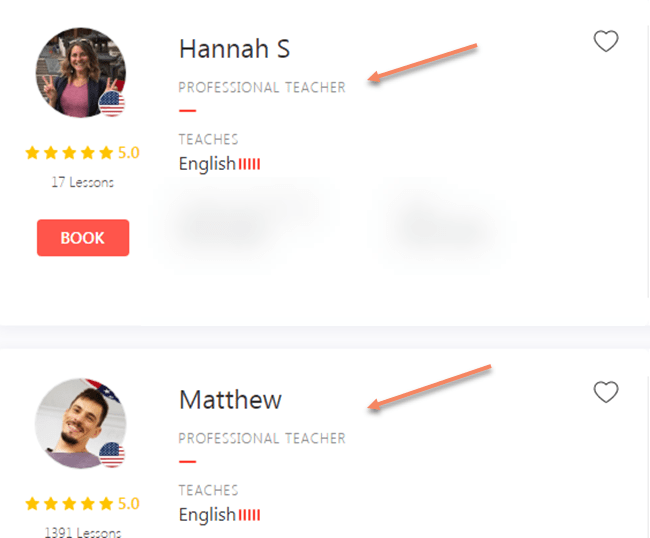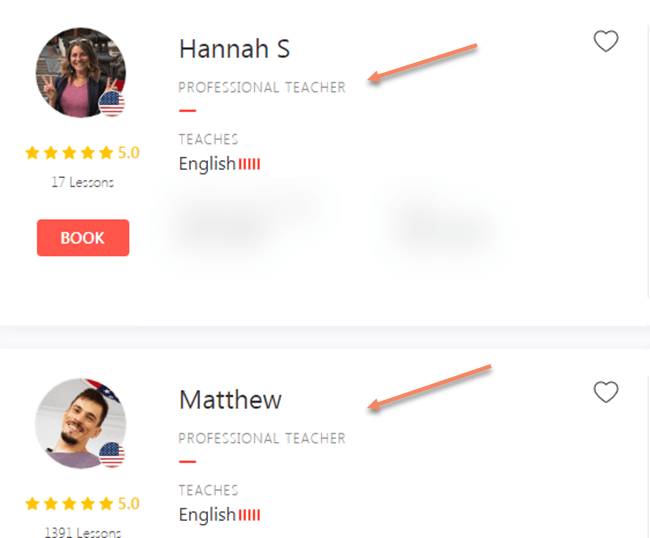 Once you choose your preferred tutor, you are good to go.
Unlike Verbling, Italki offers its lessons via Skype and its alternative platform.
Using their platform is very beneficial, especially when you intend to communicate with your teachers, share notes and ask questions, etc. However, it tends to be buggy as there are many users, and therefore, most tutors don't like using it. But regardless of the platform the two of you use, the call and the quality of the lesson matter. Once the video ends, you can still go through it in "MY LESSONS" in your dashboard.
Also, when it comes to their pricing, they are affordable than Verbling. But that is not to say you will pay lesser; rather, the payment depends on your teacher. There are common and professional teachers, and you will pay more for the latter than other tutors. To pay for a course, you load credits into your account.
Use of Credits
Also, considering different countries use different currencies, the use of credits may be a better idea as you will know how much you will need for your lessons based on the tutor fees.


Loading up credits is also easier, and they accept multiple payment methods such as credit and debit cards, Skrill, PayPal, Bank transfer, and e-wallets; therefore, depositing money won't be a challenging task. The minimum deposit amount is about $20, and they allow you to redeem coupons, gift cards.
Italki Pricing
The cost of Italki depends on the tutor and the course; the average for each student is between $10 and $20. Tutors get paid about $8.50 for each lesson they offer to a student. Therefore, a tutor will get $85 if a student purchases ten lessons for $100.
Italki is great for language learning; it is easy to use and has numerous features. It's also ideal for beginners as you get to learn at your own pace.
Ensure you take the basic assignments and courses regularly from the tutor on the platform to get maximum value for your money.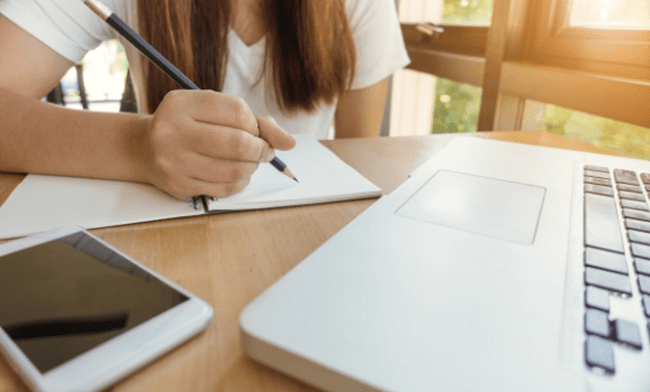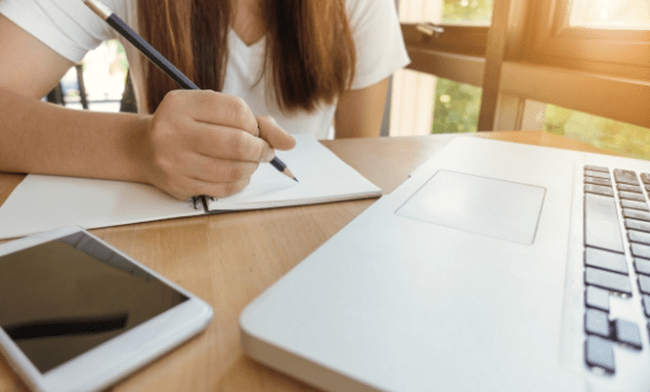 Advantages of Italki
1. Has a wide variety of tutors to choose from, which means you will make good selections based on your preferences?
2. It offers tutoring in about 100 languages.
Disadvantages of Italki
1. Your credits are forfeited if you don't log into your account for 12 months.
2. There is an additional processing fee for every credit you purchase.
3. The trial is not actually free as it is only a reduced cost.
Verbling Vs. Italki – Teaching Difference
Well, if you are a teacher and would like to earn extra bucks by teaching students from other countries, then these two platforms are your top choices. Though it might seem strange that you will know people who you may never meet, you will get satisfaction when you see improvement in your students' skills. So, if you are looking to join either Verbling or Italki, then note more differences below: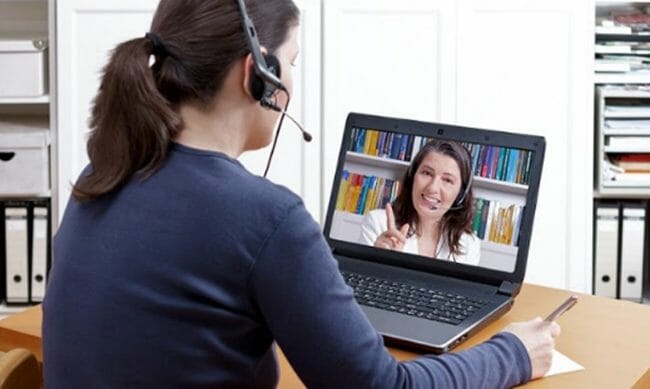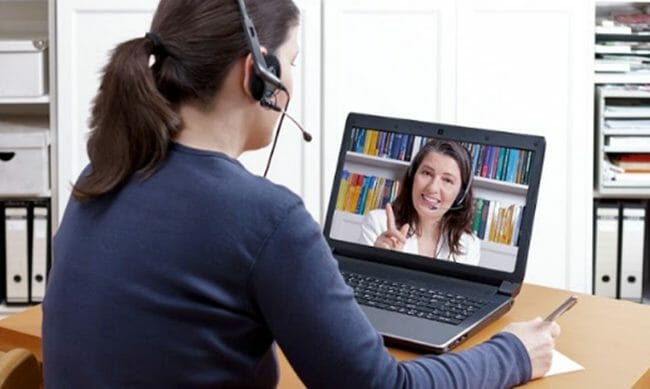 Flexibility:
Verbling offers the best flexibility as you can operate from any location; home, office, or park any time, whether day or night. You will also enjoy the flexibility of working for the number of hours you will be available and the number of students to tutor.
2. Access to the materials:
Verbling comes with many materials and this is one of the top reasons why this platform is popular among tutors. It is easy to access the resources, and you can easily give your students assignments, tests, and vocabulary exercises. Also, if you want to assess your student or exchange messages, all are possible on this platform.
Verbling has many similarities to Italki but not all since anyone has the authority to teach or take classes in this platform; this platform focuses on the language you want to speak. If you are a native speaker, then it won't be hard to speak your language clearly and even teach someone else.
To apply for a tutor position, you fill an application form, upload a short video. The short video extract is intended to test your skills and proficiency in the language you intend to teach students; if your language level is native, you will qualify.


What to Base Your Verbling Vs. Italki Decision on
When you compare Verbling and Italki, they are both famous for their high-quality services. They also help students to find reliable teachers, and they have a great review system, which enables you to check whether a teacher suits you or not. Since you may want to find the best fit for you, begin with the trial lessons.
The following will help you choose the platform that suits your needs:
1. If you need an all-in-1 platform – Verbling
2. If you would like to follow a lesson with your friends – Verbling
3. If you need better lessons at your convenience – Verbling

4. You are in need of a wide array of teachers? – Italki
5. If you need a more affordable option – Italki
Verbling Vs. Italki Review: Bottomline


Now that we are approaching the end of this Verbling Vs. Italki review, I hope that you have all the information you need on the two platforms that will help you make a sound decision on the one you will use in your journey of learning a foreign language.
Most people usually go after Italki, but I would advise you to choose Verbling; this is because after I tried both platforms, I found Verbling to be better in its features and lessons.
One of the top things I also disliked with Italki is the Italki credits. It sounds like complex mathematical calculations, and I also did not really like the fact that you have to use Skype when communicating.
Regardless, I valued the time I spent at Verbling as the platform nurtures every language spoken around the globe. Though I would not like to criticize Italki much, it's not my favorite option as you will find more diverse options in Verbling.
Overall, though the two platforms have many similarities, they have some distinctions that make them different. Ultimately, your preferences and needs will determine the platform you will choose. Whether you choose Verbling or Italki, you should also pair it with additional learning resources to ensure you get the most out of the foreign language you want to learn.