Are you fond of traveling to other countries? There are many reasons why you need to be multi-lingual. With the growing technology, you can now learn many languages with almost similar experiences to that of the classroom.
Linguistic experts utilize cutting-edge machine technology to offer you thousands of lessons from which you learn many international languages
As we take a look at Mondly vs Busuu 2022, your freedom to travel to unexpected roads and interact with other people while enjoying their native languages will now be enhanced with either of these two language learning apps.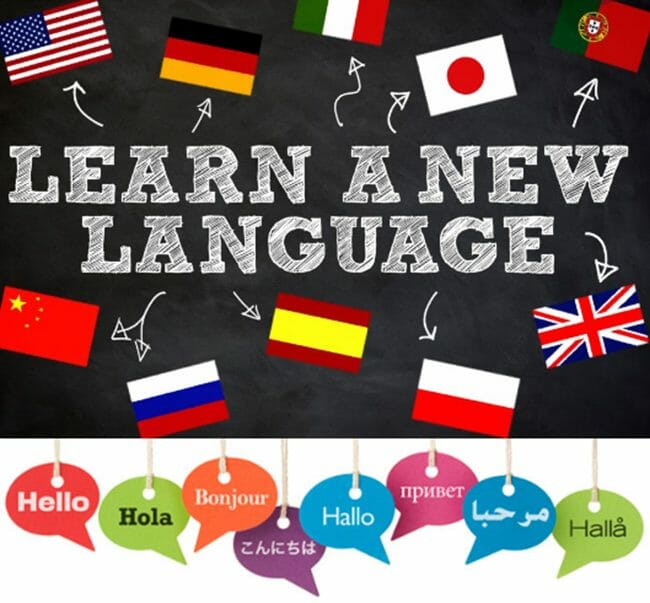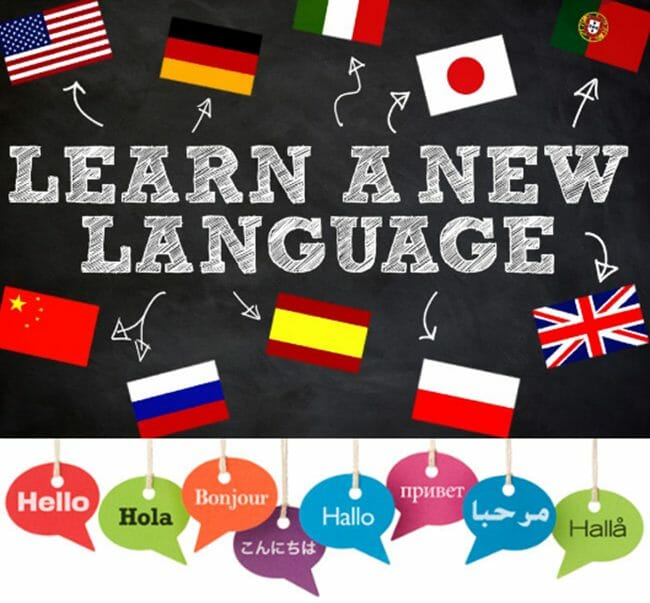 This article will give you in-depth information that will guide you to choose between Mondly and Busuu. Both companies offer two tiers of services; free and paid-for courses. You can start your lesson on the website and later continue on your smartphone. Keep reading!
Quickly Navigate to:
Levels in Language Learning
The levels in learning languages, typically known as CEFR levels, are international standards used for working out your ability within a language. There are six levels that you have to transit to be considered proficient in a given language. These CEFR levels include:
Beginner (A1): At this level, you can use and understand basic language expressions and introduce or ask a simple question using learning language. Additionally, you should be able to interact with native speakers provided they speak at a low pace.
Elementary (A2): As a learner, you should understand frequently used expressions in common meeting areas like institutions and malls. Also, you can complete routine tasks that involve the direct use of your learning language.
Intermediate (B1): At this level, you can understand expression relating to family, work, leisure, and school. You should be able to handle travel situations in which your learning language is used. Additionally, you should be able to create topics and share experiences, dreams, ambitions, and opinions briefly using your leaning language.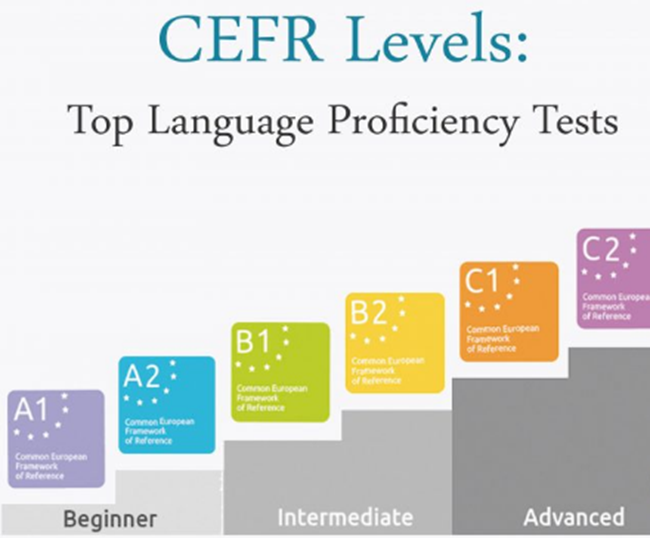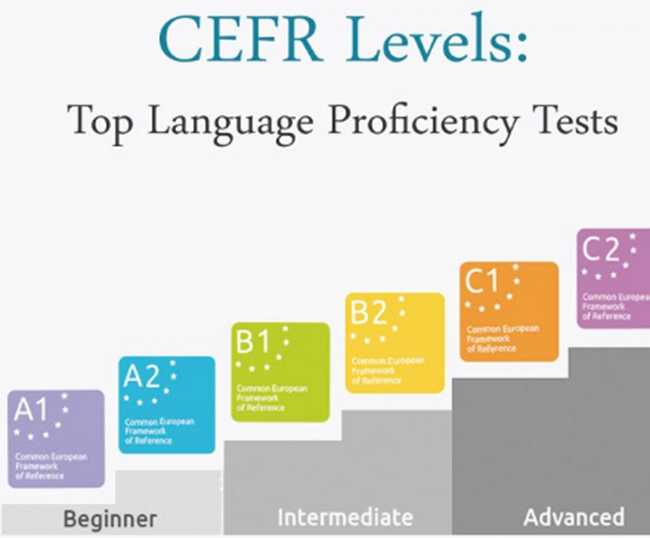 Upper-intermediate (B2): At this level, you can understand ideas in a complex text in a technical set up and spontaneously interact with native speakers without straining heavily. Besides, you should be able to produce detailed texts in different subjects that can be easily understood by a native speaker.
Advanced (C1): At this point, you can understand longer texts and conversations which are more demanding and respond appropriately by giving your ideas without expressing much searching. Also, you should be able to structure detailed paragraphs well and on a complex topic that features contexts such as academic, social, or professional setups.
Proficiency (C2): This is the final level in learning any language. At this stage, you can understand everything, either written or spoken, in your learning language. Additionally, you can compress detailed texts as well as express yourself precisely in complex situations.
Mondly Languages vs Busuu
Mondly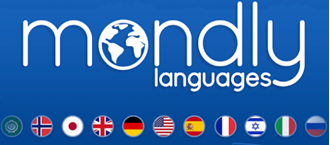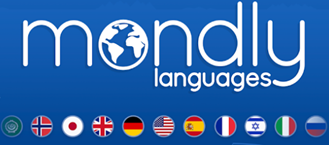 This is an Edtech company that has been at the forefront of developing language learning platforms that utilize websites and mobile phone app. Since its release, it has had steady growth with now over 50 million users globally.
Mondly has created one of the enticing language learning platforms where individuals experience similar experiences to that of classroom education.
Unlike in other companies that limit you to learn from English, Mondly allows you to learn from a variety of languages. Currently, this EdTech Company can perfect your ability to write and speak 41 languages.
For any beginner wishing to satisfy the spirit of adventure by traveling to other countries, Mondly is your perfect option. With Mondly, mastering a new language has been made easy, fun, effective, and fast.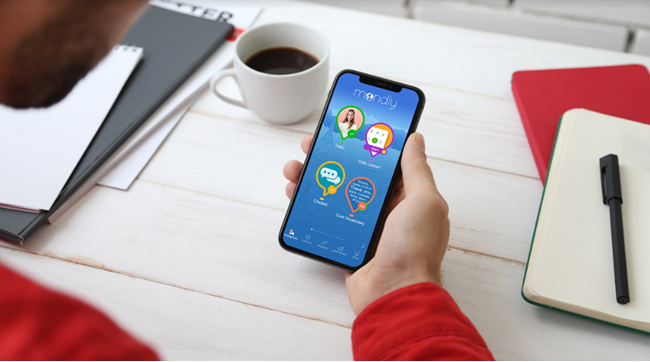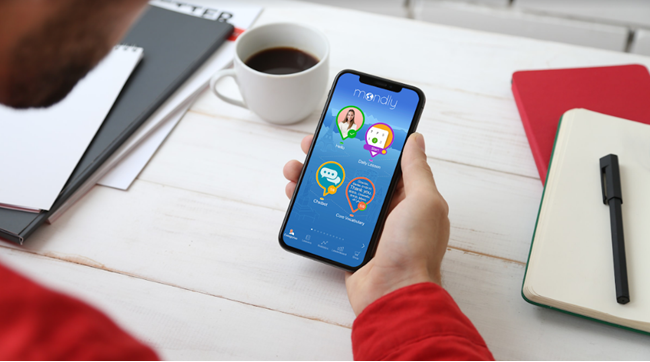 The aspect of using repeated vocabulary in courses and unique translation that allows you to listen to the language you are learning makes you speak other languages faster than anyone else. Mondly offers a conversation with subtitles that you can hear little by little at the end of each unit.
Learning Methods that Monthly Features
This is the primary method that Mondly utilizes to keep you learning and practicing the languages they offer. Mondly will remind you every time you have a lesson to attend through notification.
The game-like features capture all your attention while making the experience more fun without undermining the core business and quality delivered.
Mondly takes you through a short revision of the new words and phrases you learn after every lesson.
Language Learning Chatbot:
This features conversation-like learning where you practice the language you are learning aided by the virtual interlocutor. Mondly will always suggest responses that you can either opt to follow or try something that you think blends well.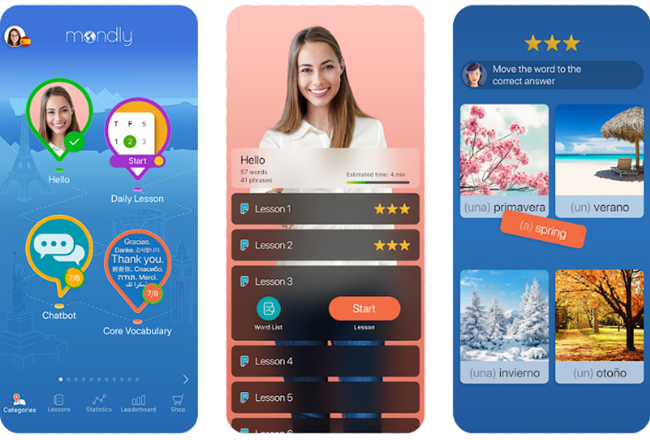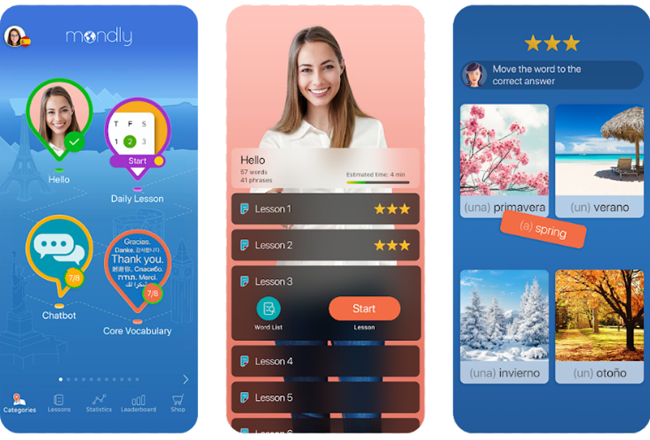 Mondly's speech-to-text functionality is pretty good since it is not limited to the given suggestion; it accepts all correct replies.
Augmented Reality Technology:
This is one of the main distinguishing features that make Mondly unique. This feature allows you to engage with computer-generated imagery teachers remotely. The animation you generate makes language learning more interesting.
The augmented reality in Mondly comes with robotic voices and smooth features in every lecture giving the best experience.
Mondly Products
Mondly prioritizes seeing people speak a new language fast and with ease. Language learning in Mondly will give you an unparalleled experience in the following:
This is the main language learning and exercising app that integrates speech recognition technologies and modernized chatbots to learn the 41 languages.
It is a beautifully designed language learning app that is dedicated to toddlers and kids who thirst for other languages and like game-like languages.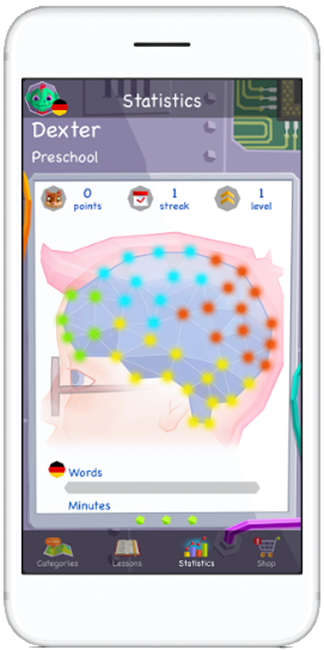 This is a virtual reality language learning app that gives you an unmatched experience in space travel while enriching your vocabulary.
This augmented reality feature is integrated with the main app. It features avatar teachers who use virtual objects to administer lessons that enrich your grammar.
Advantages of Learning Languages in Mondly over Busuu
Innovative Features that Make Learning Interesting:
Interesting classes is one of the reasons to make you grasp the language faster.
Mondly is rising to unimagined heights due to the augmented technology that allows you to generate a CGI teacher. A real bonus Mondly gives to its clients because this feature is functional for all 41 languages Mondly teaches.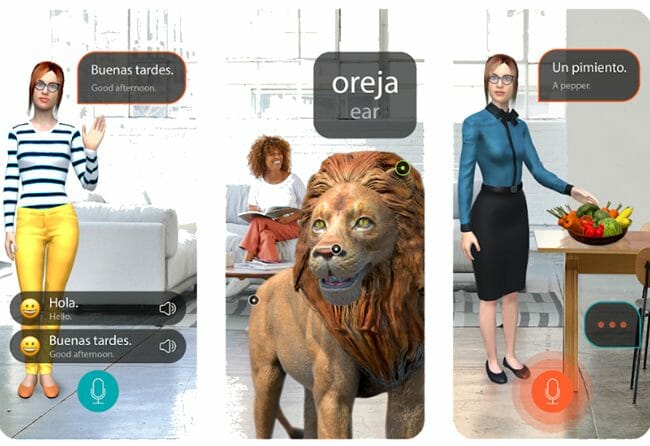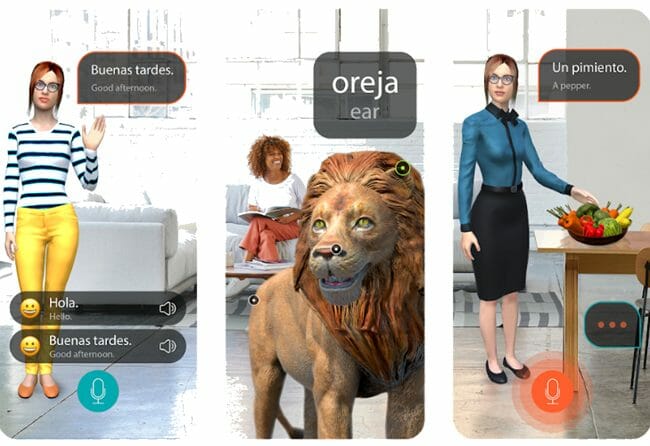 Besides, the speech-to-text and chat features work exceptionally.
Unlike Busuu with only 12 languages, with Mondly, you can learn 41 languages. Besides the extensive array of languages, they serve two-way in that these languages can either be source or target. This beats the odd since many platforms allow you to learn from English.
Learning from the native language makes it easy to go through the lectures. This is a great advantage to those who want to learn foreign languages and are not from English-speaking countries. It breaks the gap that many language learning platforms have; thus, making Mondly a perfect choice compared to Busuu.
Each lesson you complete on Mondly earns you points that significantly improve your position on the leaderboard. This element of competition motivates you to keep undergoing more lessons.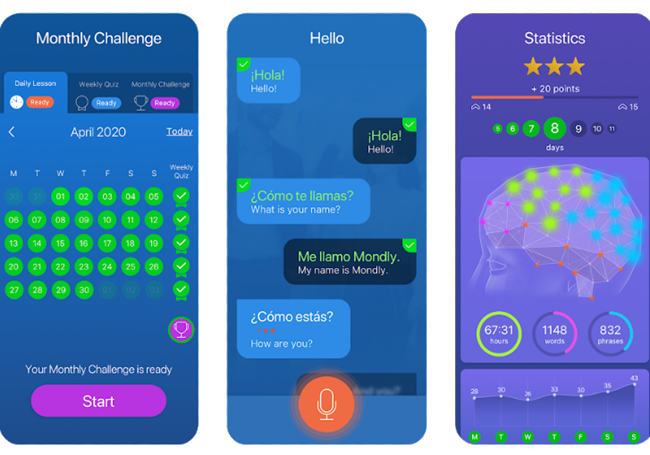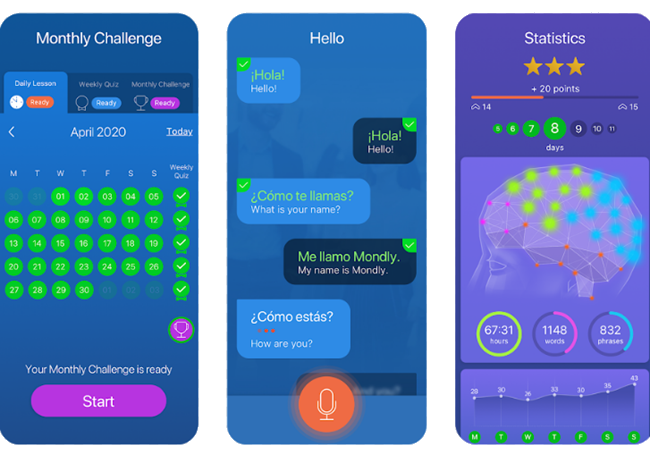 Summary After Every Lesson:
With Mondly, you will get to revise the new words and phrases you learn after every lesson. This helps grasp the content you learn daily, making you navigate through the course faster.
The chatbot improves user pronunciation, ensuring your learning experience is well rounded up.
Repeated and easy vocabulary makes Mondly the perfect option for beginners.
Disadvantages of Mondly
No Difference Between Levels:
Mondly is perfect for lower levels. Also, the different levels that they offer utilize almost similar materials that do not make it ideal for advanced students.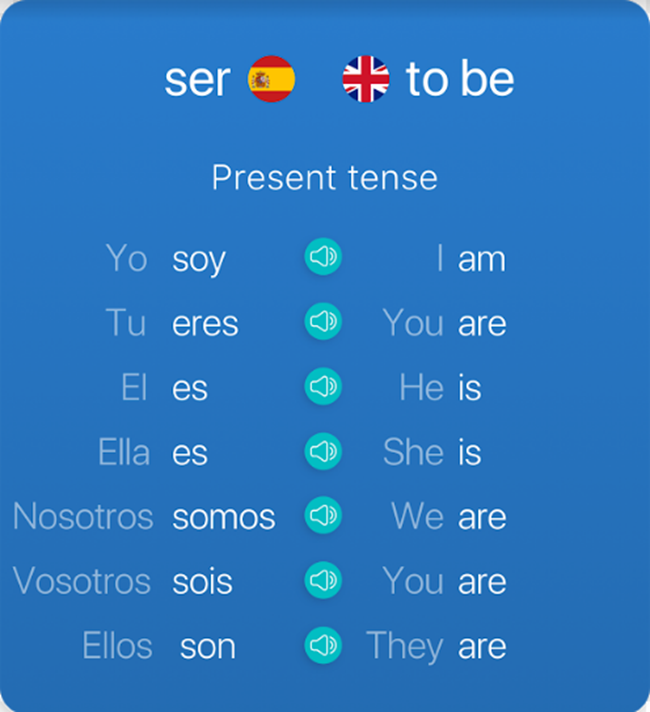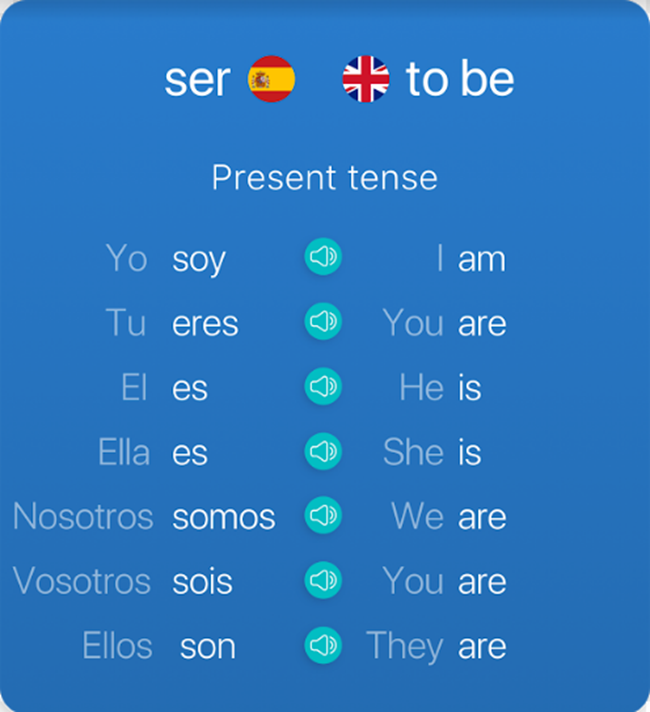 The monthly subscription allows you to access a single language, unlike Busuu, which lets you access all the languages under one umbrella. To access all 41 languages on Mondly, you have to go for the annual subscription.
Some of the features feel contrived in that they do not balance your experience with the natural way.
Mondly does not have a very vast vocabulary.
Busuu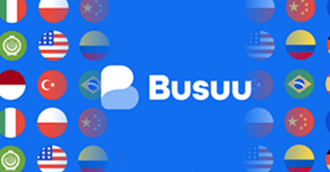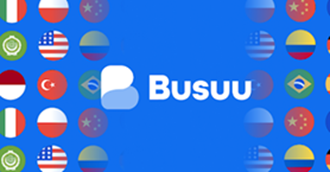 This is an Al-powered language learning platform that allows you to interact with native speakers of different languages. The learning platform is available on a website or can be accessed using iOS and Android mobile apps.
Currently, Busuu is administering courses in 12 international languages, with each learning language having 15 interface languages.
After every lesson, you can practice the vocabulary and grammar learned with native speakers either in written or spoken conversations.
Busuu now boasts of more than 100 million registered users since its launch in 2008.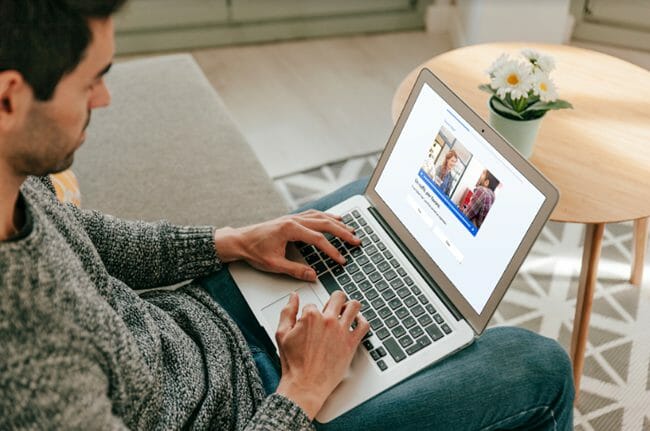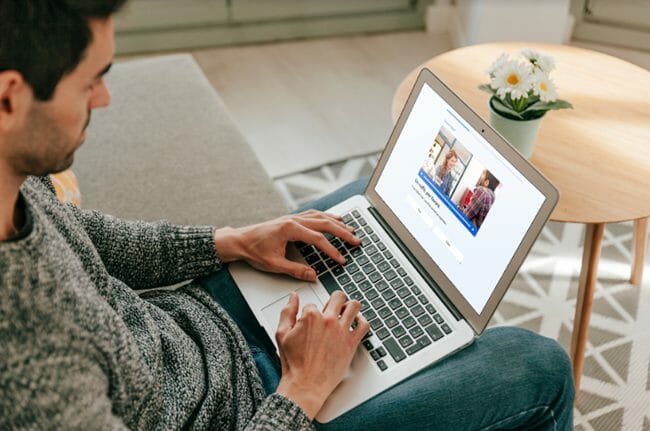 Busuu is one of the companies that offer personalized courses for different organizations that feature developing business skills without losing the goal of equipping you with vocabulary in different languages.
With Busuu, you can work through self-study language learning lessons in which communicative elements of social learning are well incorporated.
Like Mondly, Busuu also has two service tiers; free and premium. The free lessons are available in all languages and give you thrilling exposure to the languages; however, the premium has more advanced features.
Busuu has integrated the lessons with real-life videos geared to improve your experience as you get to reality.
Benefits of Learning Languages in Busuu over Mondly
McGraw-Hill Education Certification:
This is a unique benefit everyone who learned languages using the Busuu app is boasting of because they have evidence to validate their language learning. Busuu has partnered with McGraw-Hill Education, one of the world's largest education companies, to award certificates to those who complete the different levels successfully.


Busuu is offering more than 1000 lessons that are taught interactively to ensure that you understand each course.
Interactive Sessions and the Social Aspect:
Busuu brings together the learner and native speaker of the language you are learning. Through this, users can interact as they learn, which in turn broadens your network. Every Busuu user is a learner and tutor.
Effective and Accommodating:
Busuu does not throw words at you and expect you to use them without knowing what they mean. This is a great advantage compared to Mondly that keeps on giving you suggestions that you may find not interesting.
The Busuu language learning app is very easy to use and has a user-friendly interface. The Busuu community measures the efficacy and effectiveness of language learning methodologies to ensure you get the best.
Just like in Mondly, Busuu offers an after-lesson summary of grammar and vocabulary.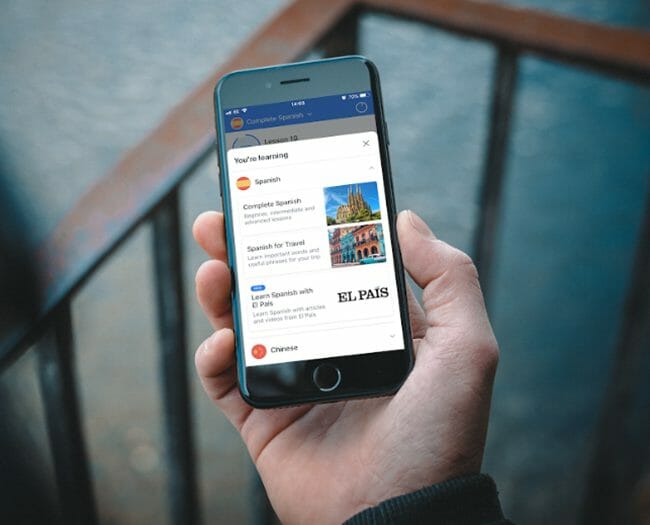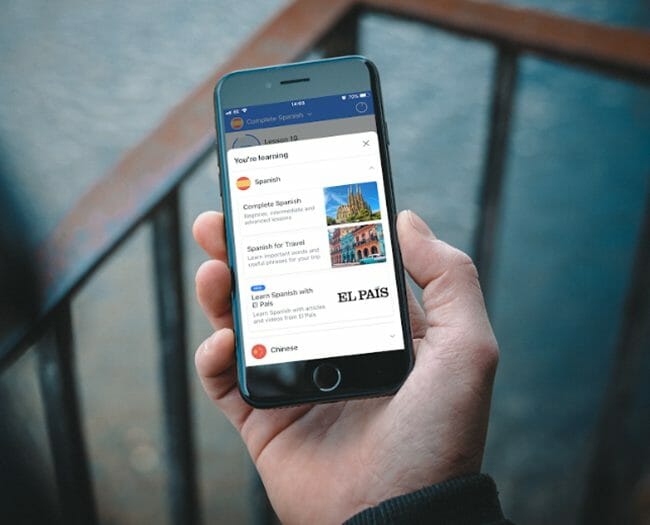 Busuu provides more content in terms of vocabulary and grammar as compared to Mondly. This makes it an excellent option for all levels in language learning as opposed to Mondly, which is good for beginners.
Busuu offers a wide range of language courses ranging from beginner to upper-intermediate level. They allow you to either follow the courses sequentially or pick the topics you are interested in. Additionally, Busuu helps you identify your level and work your way up.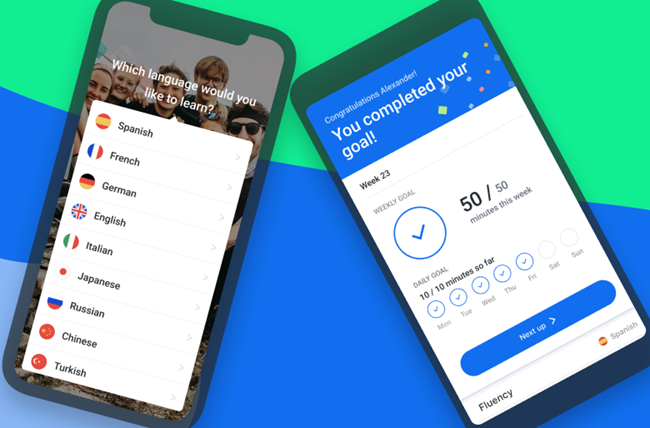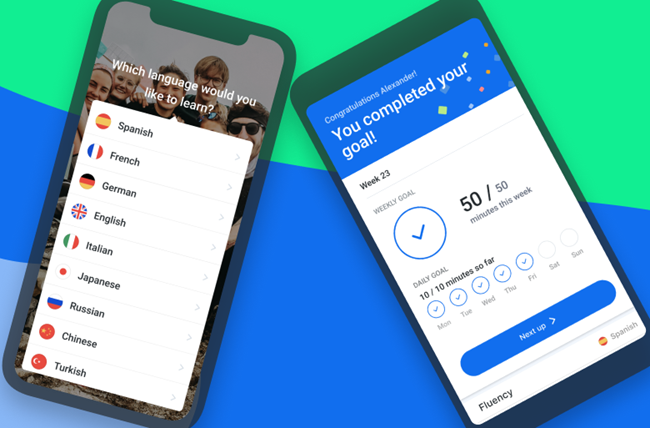 Backsides of Busuu Language Learning App
Busuu Is Built for a Specific Test:
Mostly, the Busuu app works by letting you write down stuff in your learning language and correcting people who are learning your language. This seems to be specific-test oriented.
Factors to Consider When Choosing the Language to Learn
Having gone through some of the pros and cons of Busuu vs Mondly above, below are some things to consider when making your choice.
Becoming multi-lingual is easy if you have a wide range of languages that you want to learn. Therefore, it is necessary to explore if the platform you select has adequate language learning resources and the quality they have delivered before.
This information can be easily accessed by past users. Additionally, you need to learn a language for a reason. Below are some factors you need to consider before choosing to learn a given language:
Availability of Learning Resources:
Learning language from any given platform requires access to the appropriate resources. Additionally, different CEFR levels require varying learning resources. In this case, Mondly has more advanced learning resources for beginners, while Busuu has the learning resources that will perfect your knowledge in languages at advanced CEFR levels.
The Usefulness of the Language:
You may have varied reasons why you need to learn foreign languages like future employment plans, among other reasons. For this, you will need a platform that has a wide variety of languages.
The platform you choose should also feature the reality of the language you are learning. Mondly offers VR and AR, while Busuu has some real-life recorded videos used in lessons.
Beware that each language has its learning challenges for beginners and advanced students. When choosing a language learning platform, ensure they have employed the necessary technique to make some challenges appear simpler.
Mondly has gamified features that make lessons interesting and complex language-learning challenges to look simple.
Conclusion
So, should you choose Mondly or Busuu?
Well, it all depends. You need to identify the CEFR level you belong to and the level you want to reach. Mondly will be an excellent choice for a beginner while Busuu is a perfect option for those with basic knowledge and want to build their vocabulary to higher levels.
If you like game-like experiences and virtual reality, Mondly will do better. On the other hand, Busuu has real-life videos. Make sure to make the right choice.