Be ready for a difficult time when you next visit Spain or any other country where English is not the primary language. You will face problems at every step: be it asking the bell boy to take your luggage to your room to asking the car hire company for the approximate fare from one location in the city to the other.
The problem increases when you visit countries such as the United Arab Emirates or Russia where the majority of the population hardly know a couple of English words or have no idea about it.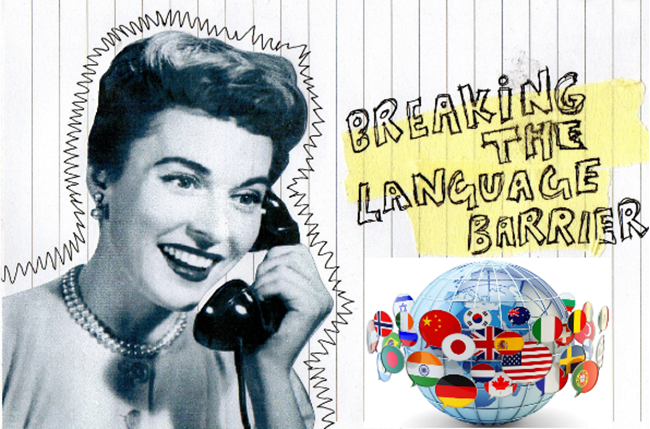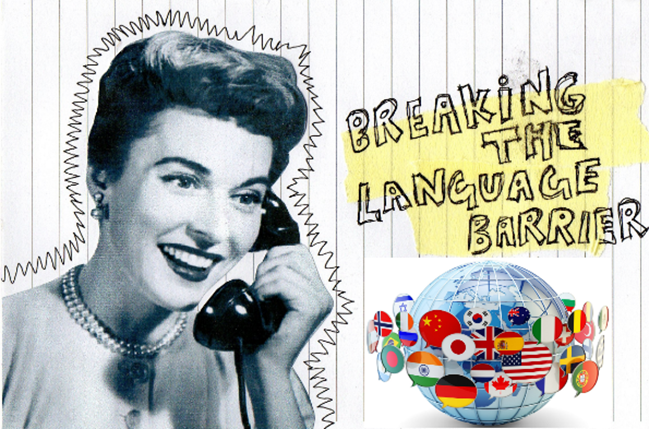 You are wrong if you believe that you can depend on Google Translate to do the job for you. If you do not believe me, try translating one complex sentence from English to Russian and try retranslating it back to English.
The translated sentence will not be the same as your original sentence was.
There are courses available that allow you to learn an overseas language through a set of books and DVDs, but they require too much time to master, and learning through that process may be quite tiresome and boring while others involve the use of online language teachers.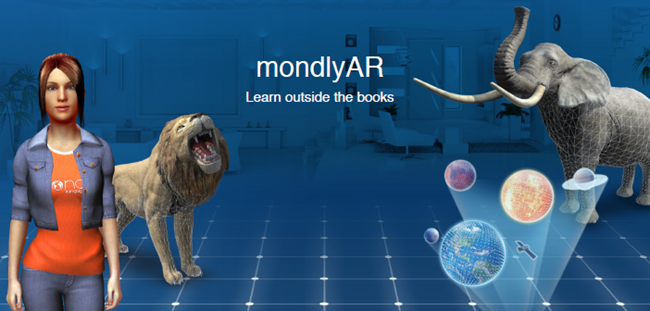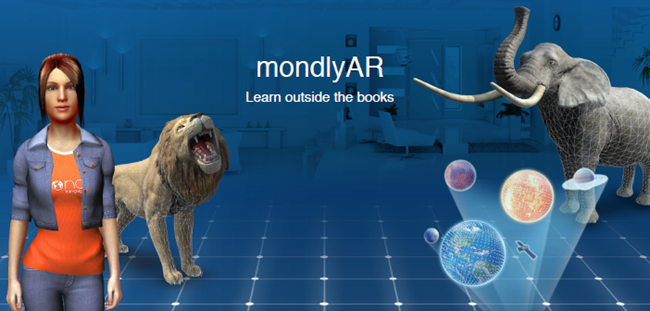 Mondly Languages vs Duolingo
Would it not be great if you can have the opportunity to learn the basics of a foreign language online in a couple of days? If required, you can then opt for the intermediate and finally the advanced course.
The best part is that you can also select specific niches you want to learn.
For example, if you want to traverse across the breadth and width of a foreign country through public transportation, you basically need to learn the common phrases related to it. This is where some reviewed online language courses are much different from their offline counterparts.
Mondly                                                                                   Duolingo


Although there are many such courses available online, I shall be comparing two of the leaders in the market.
Here goes my review of Mondly vs Duolingo 2022. Hopefully, you will be able to decide, after reading this review, which one is best suited for your needs.
I will try to cover the major points of these online foreign language tutorials and leave it to you to visit their websites and go through them to further compare Mondly and Duolingo to see which one is more user-friendly and allows you to learn the foreign language you want to learn properly.
Make no mistake, both these sites are awesome, and you might face problems determining which one suits you the most, just as it can be with other similar comparisons. However, I shall voice my opinion at the end of this review. That should help you determine, quickly, whether you should opt for Mondly or Duolingo.
Quickly Navigate to:
Mondly Languages
I fell in love with the website of this language learning program at first sight.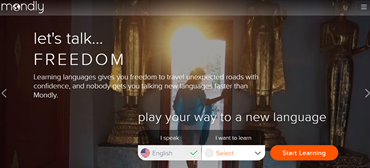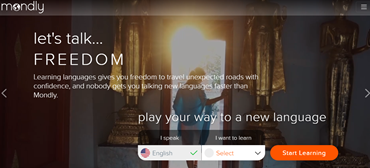 Interactive and Immersive
I am going to review Duolingo in the second part of this review, but I can honestly say that I found Mondly much more engaging and interactive.
It is more like playing an online game between yourself and a foreigner.
The demonstration I selected showcased the dialogues between myself and the waitress of a Spanish restaurant. It was a small dialogue of her asking what I would like to have with me replying, in the Spanish language, that I would like to have tea and coffee.
Question Asked (in Spanish)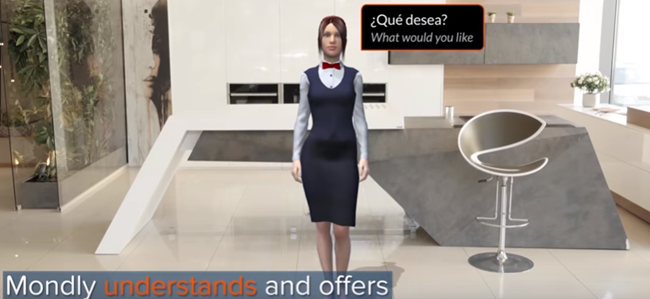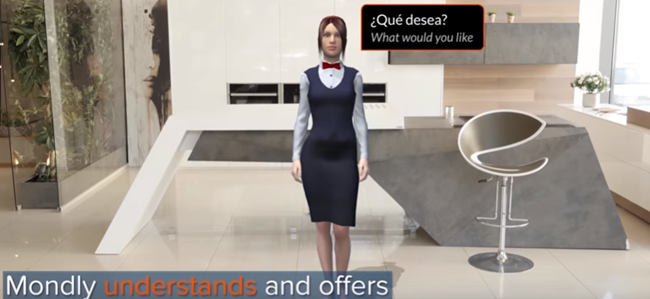 Question Answered (in Spanish)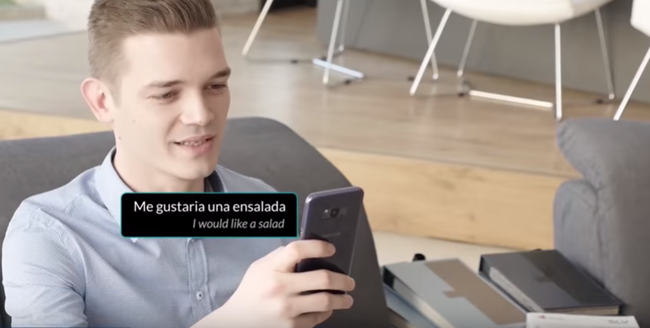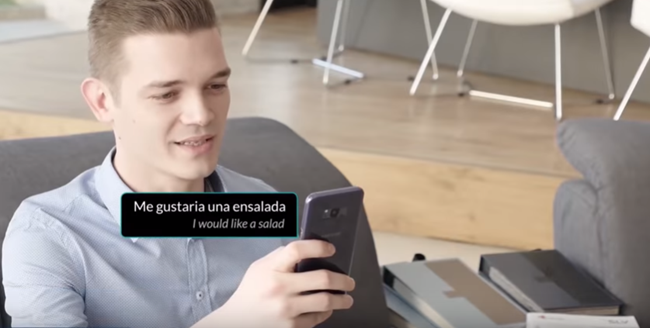 See the Texts and Hear the Sound
Both the questions and answers were in a speech bubble that contained the text in English and Spanish. The audio played back the Spanish text. This ensures that I would be able to grasp the accent properly.
Ability to Continue from Where You Stopped
You can easily learn a few words and phrases while you are on a break, complete what you were doing, and return back to start off from where you left the program.
Learn with Images
In addition to speech bubbles, Mondly also makes use of images that, I believe, add a requisite dimension to the learning.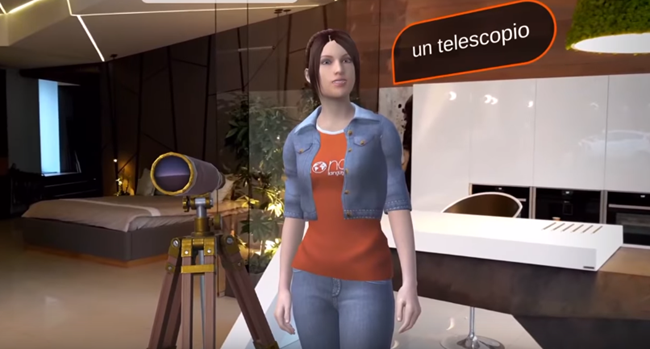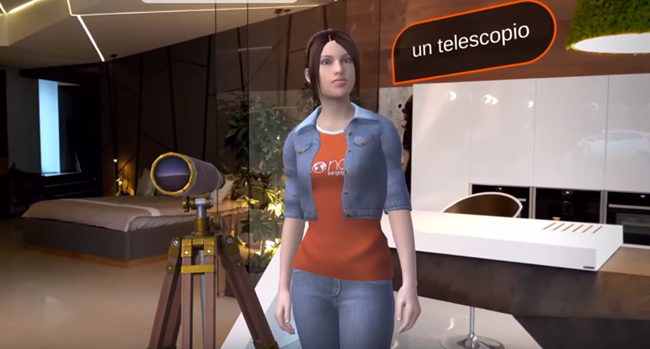 Recognizes Your Voice
Apart from this, there is also the option of using voice recognition. However, you need to use the microphone on your device when engaged in a conversation with the chatbot feature.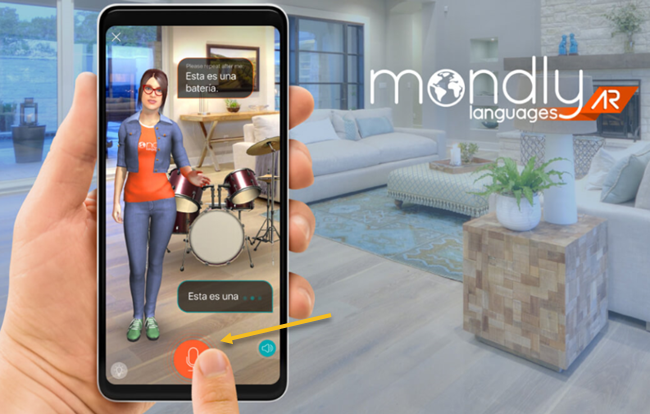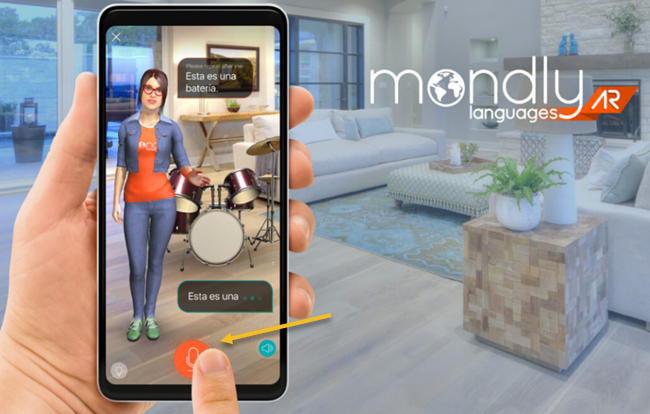 Good for Learning the Basics of Many Languages
This is extremely essential when learning pronunciation. In my opinion, Mondly has an edge over its competitors as it allows you to learn the basics of different languages.
This means that you can learn several languages quickly: important when you are going to visit several countries where English is not the primary language.
Communicate in Different Situations and Circumstances
As mentioned before, you can select the words and phrases requiring 40 different circumstances such as:
• Family
• Travel
• Vacation activities
• Sports
• Introductions
• A chatbot (my personal favorite)
• Core vocabulary
• Romance
• Seasons and Weather
• Preparing for a trip
• Public transportation
• Food and drinks
• School
• Daily lessons
• Shopping
• Around the House
• Pets
• Entertainment
• Grammar (levels one to three), and
• Many more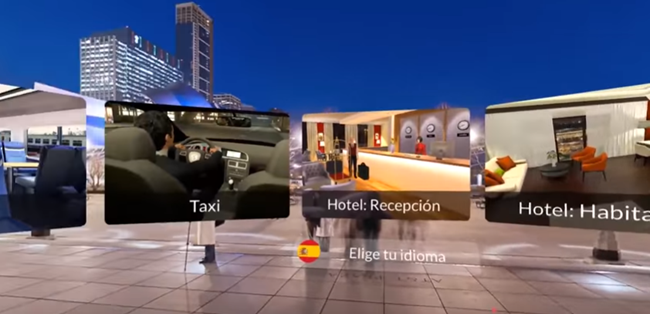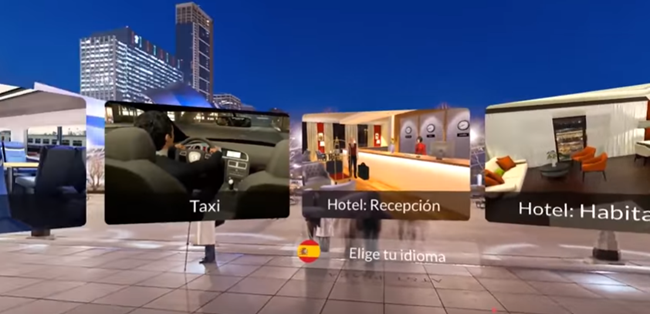 Each of the above categories is subdivided into eight parts and you complete the course once you master all eight steps.
For example, suppose you are going to Thailand in a month or so and would like to master the words and phrases associated with basic greetings and ordering food, or maybe you want to date an overseas friend and want to communicate with them in their native language, you can depend on Mondly to deliver the goods.
To be frank, this is the appropriate platform that allows you to master the basics of one or more foreign languages.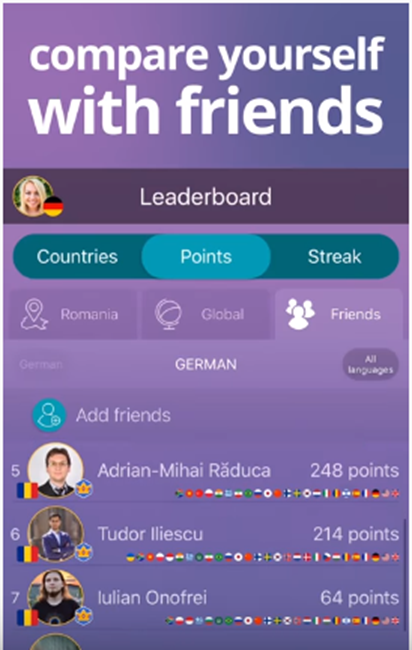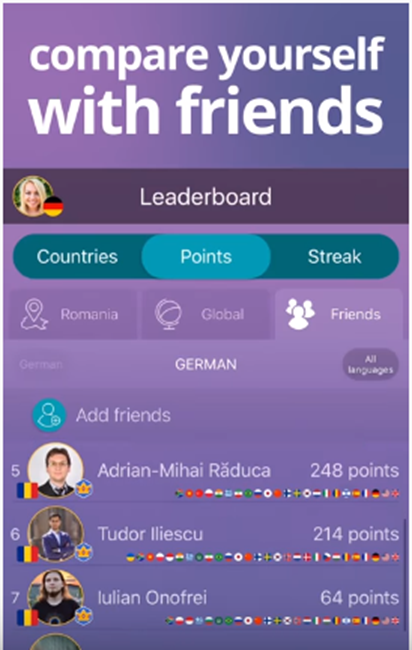 Do not expect to earn a bachelor's or master's degree in that language with the help of this app. However, the Mondly platform, as reviewed, gives you the opportunity to build up your database of foreign languages quickly and in a friendly manner.
Game Challenge
There is a game-like challenge in this program and I am sure you will love this option.
Question Asked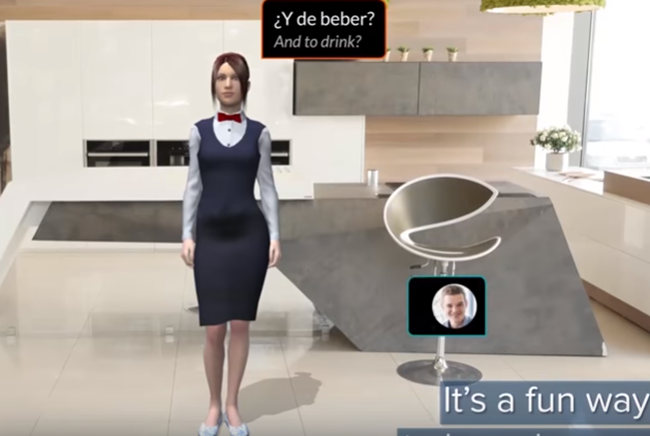 Wrong Answer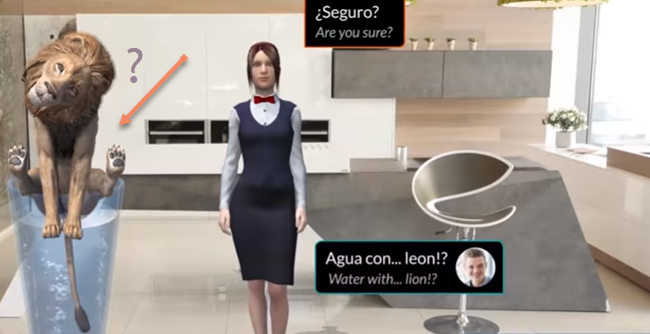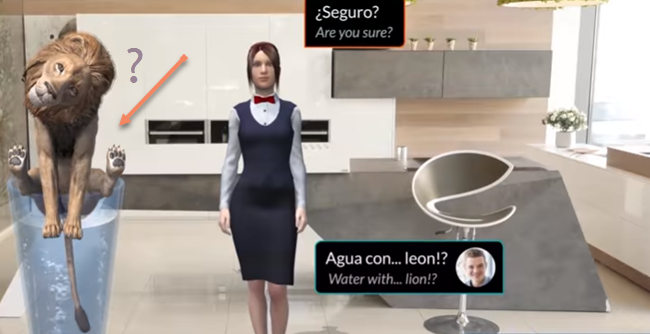 Correct Answer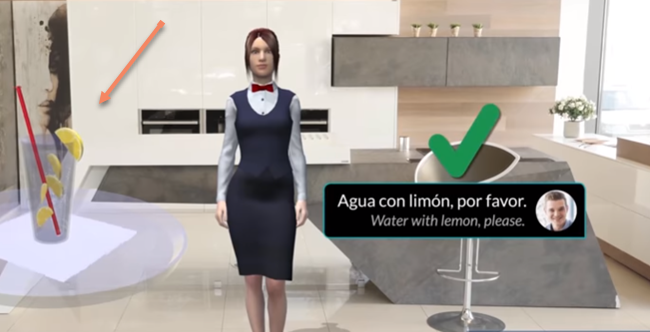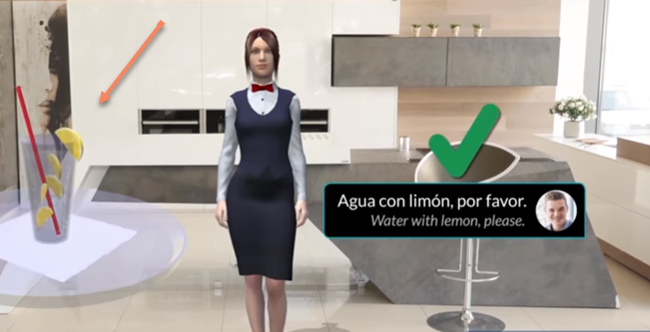 Costs and Operating Systems
Mondly offers a free membership that allows you to gain access to any of the 41 languages they offer at different learning levels: beginner, intermediate, and advanced.
Choose Between Learning One Language or Access 41 Languages
When you opt for the premium version, you have the option to learn a single language or have access to all of the 41 languages.
The Mondly offer which allows you to gain access to all of Mondly for life by paying a one-time discounted fee is currently no longer available.


Learn on any device (Windows, Mac, Android, iOS)
It is cross-platform too, meaning you can learn it on your Windows or Macintosh-based PC or laptop. In addition, you can use it on your smartphone too, as it is also available as an Android and iOS application.
I strongly suggest that you first opt for their free version and try to brush up on your foreign language skills. You need not sign up for using this program, though I would recommend you do so, especially as it is free, as this option allows you to save your dialogues for use later on.
Using the Program
Using the program is quite simple. Click on the "start tutorial" button on their website and select the language you speak and the language you would like to learn. Select the level from either beginner, intermediate, or advanced and you are ready to go.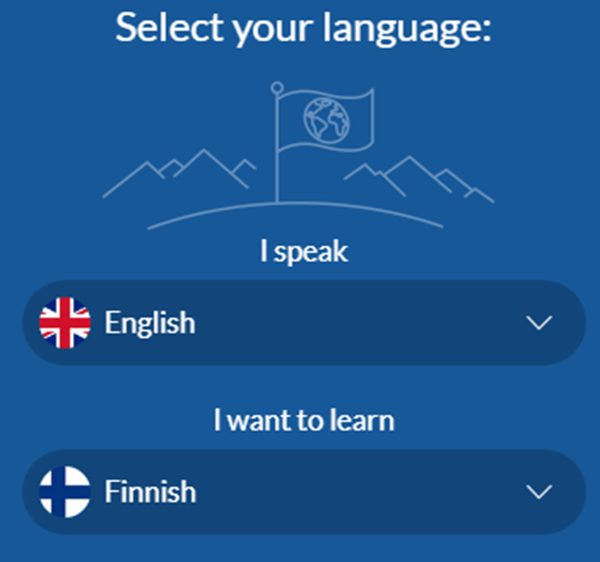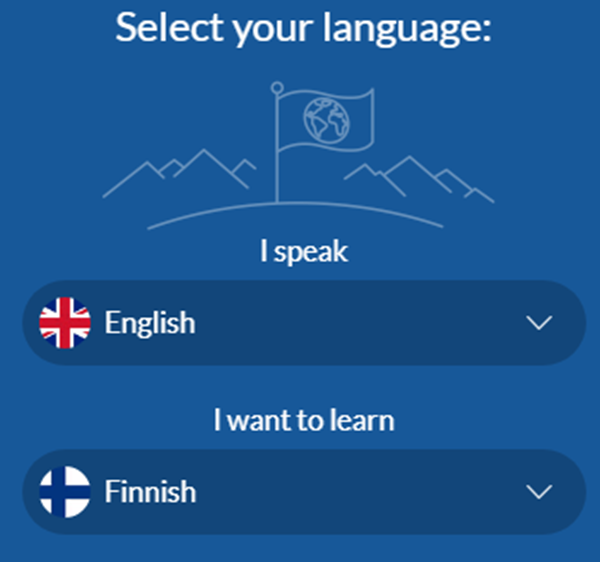 Now select a topic… you will notice a popup showing the premium rates… click on the screen outside it and it will disappear. Now click on the "lessons" icon to start the program.
The premium version gives you many more options and you can choose to learn one language or gain access to the 41 languages offered by Mondly.
Duolingo — is Duolingo Better than Mondly?
The interface of Duolingo is totally different from that of the other application. For starters, I had to create an account before I could proceed further.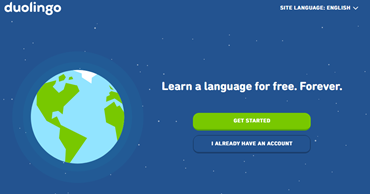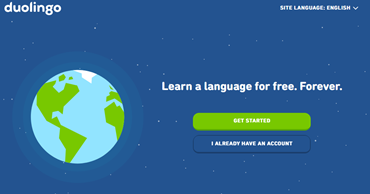 Though this website also has a large variety of languages to choose from, I was not so happy with their landing page.
Apart from this, I was missing out on the chatbot. After creating an account, I was led to their main page where it was specified that beginners should start at "letters 1."
On trying this after selecting Hindi, the language I wanted to learn (English is my primary language), I was taken to a screen showing either an English character or four equivalents in Hindi. I had to select the correct character and click on the "Next" button to find out whether I was correct or not.
On other occasions, I was shown one Hindi character and selected the correct pronunciation from four English characters. I found this a bit boring. Where are the phrases? I was starting to wonder "is Mondly better than Duolingo?"
After a while, I was able to find phrases alongside animals, food, and family.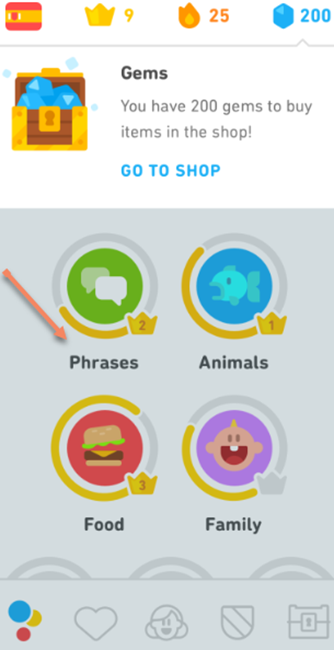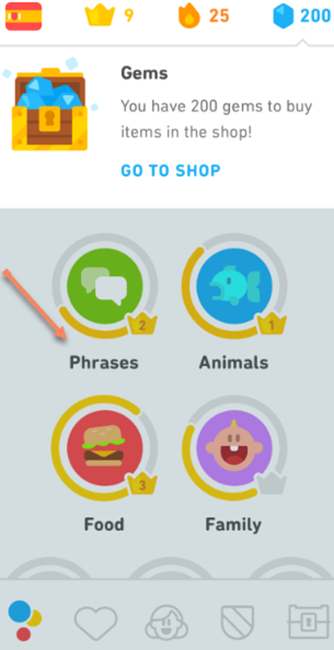 I tried logging out and logging in, but could not find the main page from where I started.
What are the Offerings?
The free course offered me eleven completed language courses together with two beta languages. Remember, this selection is for English language speakers.
I am not sure about the options for persons with a different mother tongue.
Language Options Similar to Mondly
The number of language options is almost at par with those of Mondly. However, I missed the friendly interface of Mondly.
Good at Teaching the Vowels and Consonants
However, on the flip side, this application is better in the sense that it first teaches you the vowels and consonants before you proceed on to advanced stuff like phrases.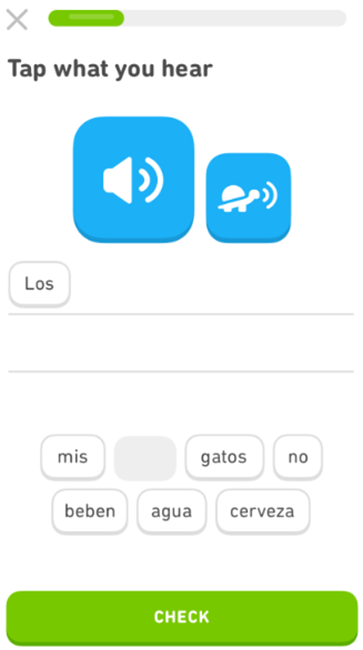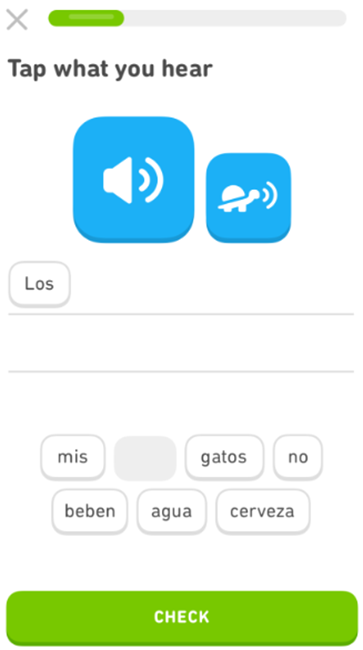 I could not find this feature on Mondly. I consider this an excellent option for individuals who want to learn the alphabets of a language in depth before using them to complete a word. It also helps to learn the accent of the other language.
The forum was another interesting aspect. It allows you to get together with people learning the same language as you are and seek help from them if you get stuck.
Eureka
I logged out of the website and refreshed the page and was able to go back to the main page. I could now see the two options: "Basics 1" and "Placement test" and decided to try the latter.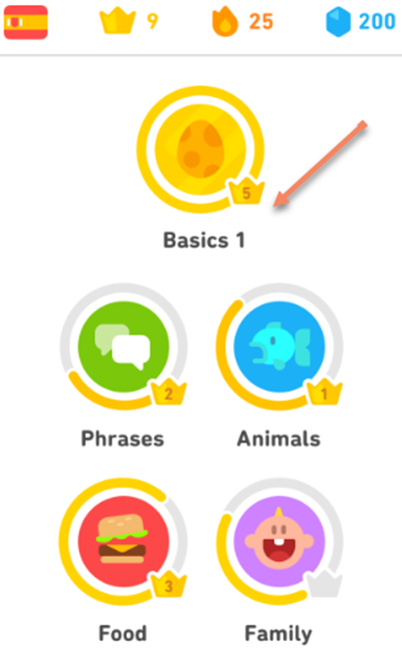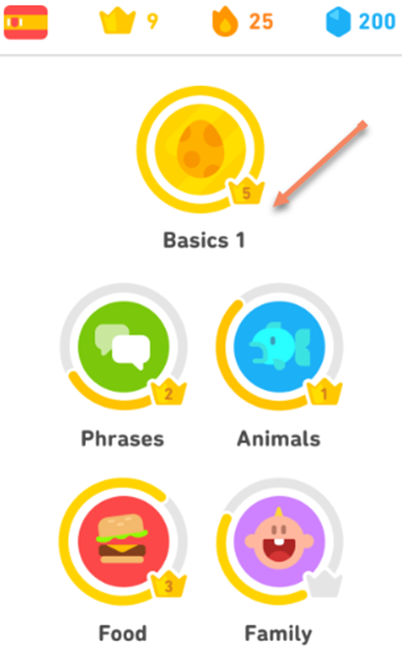 No fun! Again I was shown a small phrase and had to select four out of eight characters to correctly translate the sentence.
Good Audio Quality
The audio quality was excellent, just like that of Mondly, so kudos to the developers for this point.
I returned to the main page and scrolled down a bit to see many other options such as:
• Plurals
• Intro
• Family
• Animals
• Activity
• Adjectives, and
• Food
The Bad News
Unfortunately, I could not access any one of them. I have to complete Letters 1 to Letters 4 and then Basic before I can move on to this section. There were no such issues in the other program I reviewed.
The Good News
However, if one looks from a different angle, this is a good option, as it makes the base strong before moving on to complicated stuff like composing sentences. I did not have the time or the patience to try this out. The next set of lessons include:
• Numbers
• Question
• Home
• Imperative
• Health
• Places
• Time
• Work
• Comparison
• Future
• Day/Month
• Weather, and
• Family 2
Paid Version
Duolingo further includes language courses for individuals whose native tongue is other than English.
These include English for Czech speakers, French for Portuguese speakers, and so forth.
Duolingo has a paid version too… Duolingo Plus. The costs are $9.99 for a single month, $6.99 per month for 12 months, (billed monthly), and $7.99 per month for six months (billed monthly).
You will see this scene after you complete two levels of their "letters 1" option.
Duolingo is an awesome example of what a language app should be. It is quite simple to use. As I mentioned earlier, you set up a profile, select your target language, set your weekly goals and off you go!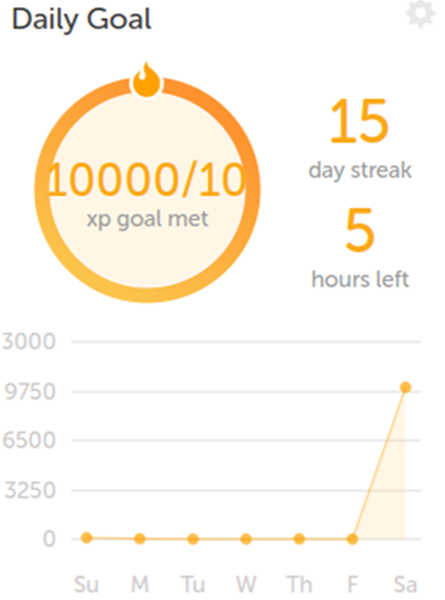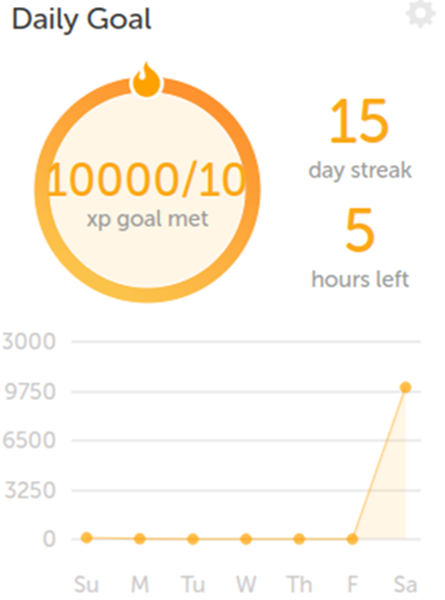 The first page contains a dropdown language selector. You need to use this to select your native language and then select the language you want to learn.
Duolingo vs Mondly 2022 — My Verdict
I would have given an equal score to both. However, the cartoon-style interface of Mondly made me tilt slightly towards it.
When compiling this Mondly versus Duolingo review, I ran across several hiccups in the latter. Therefore, if anybody asks me if Mondly is better than Duolingo, I will not hesitate to say "yes."
I end my Mondly vs Duoling comparison by giving a slight edge to the former.
I suggest that you try both of them as they both offer a free version. This will help you understand better why I liked Mondly compared to Duolingo.
As far as the question of "which is better?" is concerned, it all depends on you… the user.