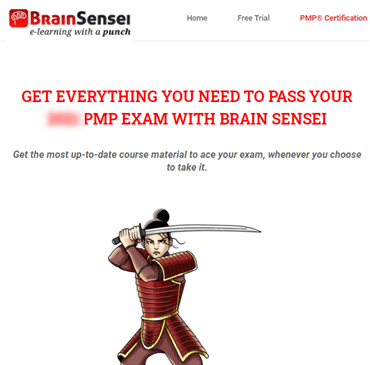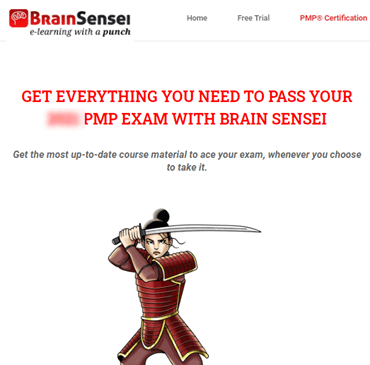 Brain Sensei is an online-based PMP training institution that helps its members prepare for the PMP exam. It provides a comprehensive course that covers adaptive and predictive practices as they relate to the field of project management – both of which are new concepts that were introduced to the PMP exam outline.
Of all its features, the prep course by Brain Sensei is known for its animated-style teaching that helps PMP exam candidates easily understand key management projects.
If you plan to sit for your PMP exam and are looking for a prep course, this Brain Sensei PMP course review will help you decide whether Brain Sensei is the way to go or not. It highlights the course overview, modules, pros, and cons and compares it to other prep courses.
Brain Sensei Training Course: An Overview
Brain Sensei approaches teaching through a very unique and innovative learning method: it teaches project management skills through animated storylines. It is very engaging and interactive, with a focus on training and assessments. Candidates can now access the course for 1 year with complete access to the materials on the website.
The prep course offered by Brain Sense is not only very current (it is updated to match the new PMP exam outline), it is also very detailed. As part of the course package, candidates get unlimited access to:
Key point summaries after every lesson.
13 animated storyline challenges, which students complete as a test of their project management skills.
4 PMP practice exams and over 800 real-time exam practice questions that simulate the real PMP exam to familiarize students with the exam questions and environment.
An assessment after every exam exposes the candidate's weak points and areas of focus.
Interactive, animated story-based modules that are conducive for interactive learning
Discoverability assessment tests that gauge the candidate's understanding of the subject matter.
Brain Sensei has a Facebook platform, where students can interact with the institution community and discuss assessment and practice questions. The institution also sends candidates PMP course reminders, tips, and tricks through email.
Brain Sensei PMP Training Course Modules
The Brain Sensei PMP program teaches its PMP prep course through the following modules, amongst others:
Module 100: Project Management Overview
This training course module teaches all the essentials of project management, including starting and finishing a project, roles, and responsibilities, and learning how project management fits in different organizations.
Module 101: Initiating Projects
This training course module teaches all the processes used in defining a phase of an existing or new project. As mentioned above, you get 1 year of access, and it also earns you 4 PDUs.
Module 102: Planning Projects
In this module, you will learn all the processes required to plan a project, formulate the objectives and also come up with ways of fulfilling those objectives. This module, with a 1-year access period, earns you 7 contact hours.
Module 103: Executing Projects
In this module, you learn how to execute the planned projects and successfully complete the projects' objectives. This module earns you 3 contact hours (PDUs) and can be accessed for 1 year.
Module 104: Monitoring and Controlling Projects
This program module teaches the processes required in tracking and regulating the progress and performance of your project. It also helps you to identify the weaknesses of the plan and how to change them. You'll gain access to this module for 1 year and it earns you 7 PDUs.
Module 105: Closing Projects
In this module, you learn how to close the project by finalizing all activities that include procurement to formally complete the phase or project. This program module can be accessed for 1 year and earns you 1 contact hour/PDU.
Free Brain Sensei PMP Training
If you are undecided about committing to the 1-year access program, you can try the Brain Sensei free trial, through which you will get a limited view of the entire PMP training course at no cost. The preview will allow you to make the decision to either take the full PMP prep course or opt for another institution whose learning style fits your preferences.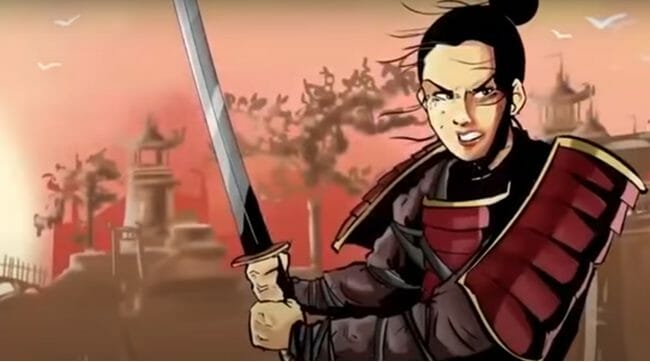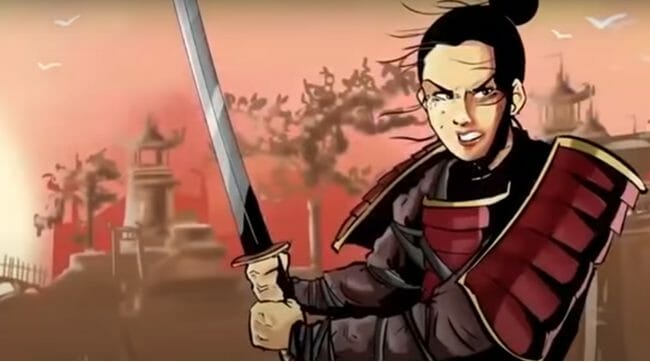 Taking advantage of the free trial is an excellent way to ascertain for yourself all the claims made in Brain Sensei reviews. You can access the course outline and modules and make an informed decision on the best way forward.
Pros of the Brain Sensei PMP Course
Individuals and institutions have hailed the prep course by Brain Sensei as a first-class way to prepare for your PMP exam. The course offers the following benefits to candidates:
Interactive Learning
Unlike most PMP test prep courses that are usually dull and lifeless, the Brain Sensei PMP course uses brief animated stories that would easily draw you into an engaging animated story of a Samurai who overcomes adversity in Feudal Japan. Not only does the story leave you entertained but also, you get to easily learn critical project management skills.
Through research, it has been proven that receiving information in the form of a story enables you as a listener to have a much easier time understanding and recalling the information. Hence, Brain Sensei's training style is definitely an efficient method to teach PMP lessons, which are known for being particularly difficult.
Brain Sensei has built most of its reading content on the Articulate platform that enables you to do a variety of things that include: touching the screen, doing self-assessment tests, selecting options by dragging and dropping the selected icons, etc.
Reading highly interactive content enables you to, easily, recall key concepts during the exam period, increasing the chances of passing your PMP exams no matter how difficult they may seem to be.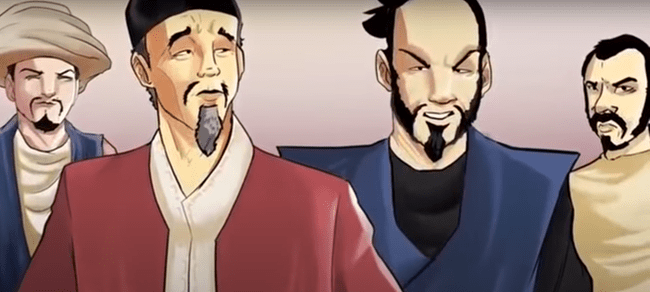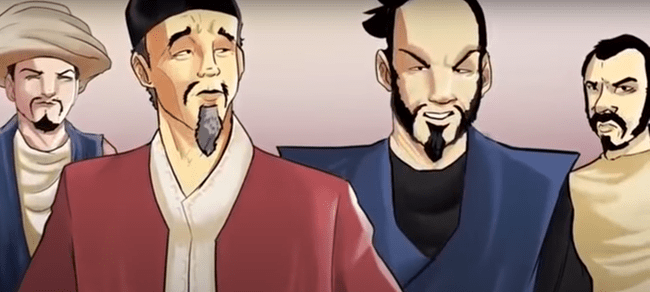 Plenty of Practice Questions
In addition to the 900 practice PMP exam questions and explained answers, Brain Sensei's complete PMP course comes equipped with 4 full-length practice examinations that are available at the end of the course. You are also given practice quizzes after every lesson to help guide you to be aware of the topics that need more of your study time and can also track your progress.
Personal Instructor
The majority of the PMP test prep instructors are not very fun to listen to, and self-studying is not as interactive as candidates would like it to be. Fortunately, with Brain Sensei, you get to have your own personal animated sensei. Since your instructor is animated, he will always guide you throughout your studies step-by-step and offer you any additional help. This will prevent you from losing focus on your studies and also make your studies more fun.
2-Month Study Period
If you are trying to finish your PMP studies as soon as possible, then the Brain Sensei's PMP course is certainly for you because the courses' online help section says most of the institutions' students complete their studies within 1 to 2 months. Moreover, most of the reading content is available on your phone or tablet, making your studies much more effortless.
Practice Examinations
The Brain Sensei prep course consists of 4 full-length practice examinations with over 900 questions that help you assess your progress as you await the main PMP exam. Moreover, these built-in self-assessment tests enable you to get a feeling of the full exam period so you can manage your anxiousness and time usage.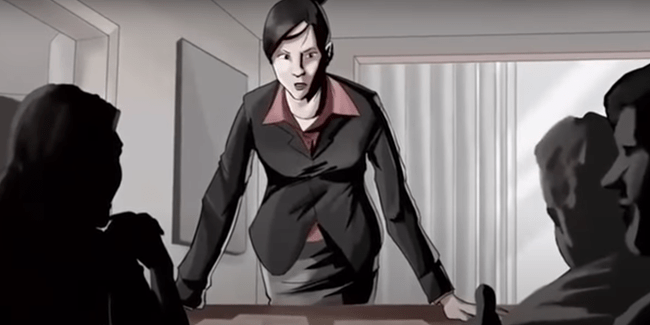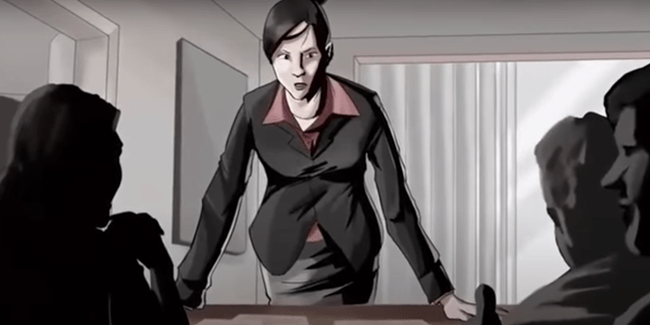 35 Contact Hours
Brain Sensei offers you a 35-hour complete prep course, which is a requirement to sit for the PMP exam. Even better, the hours are broken down into highly interactive lessons and brief animated storyline challenges to keep you engaged for the entire course duration.
Progress Tracking
With the newly introduced real-time and detailed progress tracking reports, you can now track your progress and access your exam scores. This feature allows you to note your areas of weakness and have a study plan to improve on them.
100 Percent Pass Guarantee
Brain Sensei offers candidates a 100 percent pass guarantee. Through their interactive teaching style, 35 contact hours, and detailed exam content, you can pass the PMP exam on your first go. If you don't, and you met all the course requirements, you can retake the prep course at no cost.
Complete PMP content
Brain Sensei offers you the full PMP training course that completely covers the PMP exam content from the onset. It also has 8 training course modules that capture the entire PMP curriculum.
Cons of the Brain Sensei PMP Course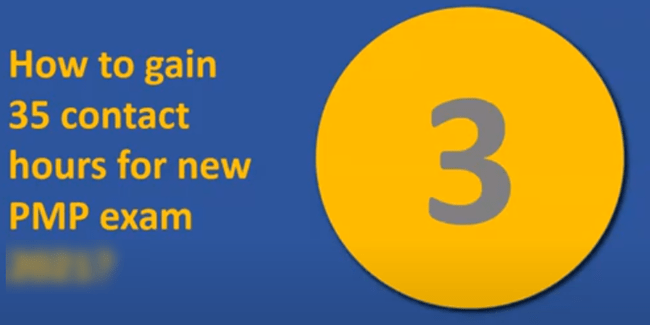 As with anything in this world, the Brain Sensei course also presents some challenges, which include:
1-Year Access
With the fee, you only get a 1-year period of access to the course studying materials in every module. There is no clear indication of what you can do to extend this period, though you will likely have to pay another fee. This presents a problem because you might have to pay for another 1-year access when you only need one additional method.
The best way to circumvent this problem is to complete the course early and sit for your PMP exam so that you still have access in the event you didn't pass on your first go.
Simple Course Design
The Brain Sensei website employs a layout that is quite different from other prep courses. In place of a flashy and detailed design, its format is simplistic and direct. While this is excellent news for students who prefer not to be distracted during a lesson, other people can find it too simple for a complicated exam prep like PMP.
Interactive Learning
Interactive learning is an excellent perk for students who like to learn by experience, constant engagement, tests, and challenges. For students who prefer a student-driven learning module, this system can seem too high-pressure.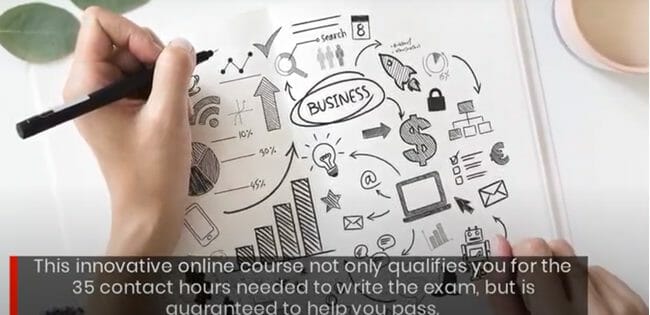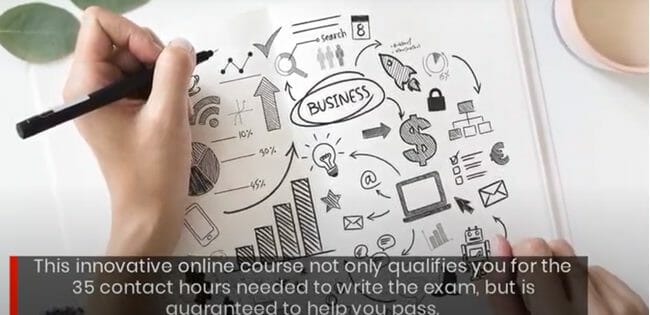 Frequently Asked Questions About Brain Sensei
Does Brain Sensei Offer any Discounts?
From time to time, Brain Sensei offers discounts or promo codes to candidates. You can always check to see if, currently, you can get a discount as they are, sometimes, available for a limited time. However, the training course offers a very competitive price. Similar PMP prep courses with the same volume of learning material and questions range from $500 to $1,400.
Why Do the Contact Hours in the Brain Sensei Course Not Add up to 35 Hours?
PMI, the PMP exam governing body, requires that people who sit for the exam complete 35 contact hours with the PMP course material. Brain Sensei is a Registered Education Provider (REP), meaning by completing the course, you will have attained the 35 contact hours required by PMI. You can see this because every module lasts 23 hours, and the practice exams add up to 12 hours.
Can I Get Assistance from Brain Sensei If I Have a Question?
Yes. The Brain Sensei website features a red button on each page through which you can contact customer service to ask a question. You will need to provide the module number you are currently learning and the question that has you stuck. On average, Brain Sensei has a 24-hour response time, which is very impressive for an institution of its size.
Brain Sensei Vs. PM PrepCast
Almost every Brain Sensei PMP review compares Brain Sensei to PM PrepCast, another notable PMP training institution.
The main difference between the two is that PM PrepCast is not a PMI Authorized Training Partner, which means it does not give the 'official' PMI training course while the course offered by Brain Sensei is current and concurrent with the exam outline and will provide you with access to all the information you need to pass your exam.
Another key difference is that Brain Sensei is a fully online course with no live classes, while PM PrepCast offers the interaction of live classes. This all comes down to personal preference because both institutions provide vast amounts of PMP practice questions and study material and 35 hours of complete PMP prep exam course in terms of course content.
Final Thoughts
The prep course by Brain Sensei is currently one of the best courses to help you prepare adequately for your PMP exam. This top-rated course teaches you through animated story clips that make learning more fun by keeping you engrossed in the material and allowing high interaction with the course matter. Additionally, the content is frequently updated with any changes made by PMI.