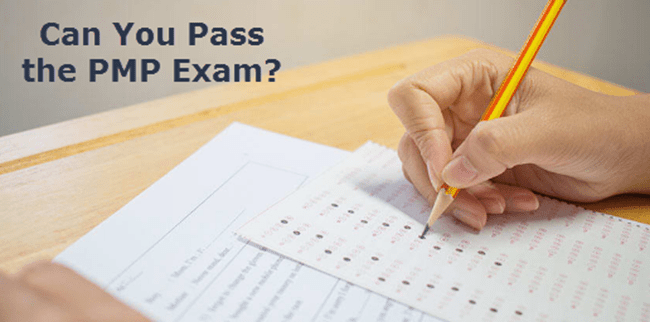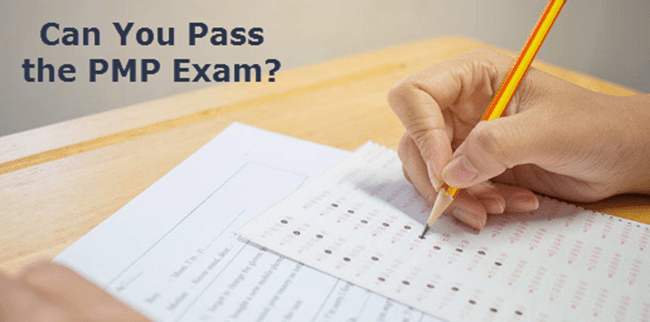 The PMP exam is a world-renowned exam that tests your level of in-depth proficiency in Project Management. Its comprehensive syllabus, complex and lengthy questions, tricky answer choices, and long duration make it one of the most difficult project management exams globally.
However, this should not dissuade you from trying. It is entirely possible to pass the PMP – even on your first try – if you put in the work, understand what to expect, and study smart.
This article will equip you with everything you need to know about how to pass the PMP exam. It will also answer the question: is the 2022 PMP exam harder?
What Is PMP Certification?
The Project Management Professional certification, normally abbreviated to PMP, was established by the Project Management Institute (PMI) in 1984. Over the years, it has grown to become an industry standard and a requirement in many companies that hire project managers. In fact, there are currently more than 500,000 project managers that hold this certification.
As an exam, PMP tests the proficiency of the candidate in the subject matter: project management through task-driven guidelines. It is perhaps for this reason that it received the ANSI/ISO/IEC 17024 International Organization for Standardization Accreditation.
Understanding the PMP Exam
The PMP exam is frequently revised and updated to match current trends in the field of project management. The exam now covers three major test areas that gauge the candidate's understanding, knowledge, and ability to master over 20 project management skills. These changes have seen the incorporation of the Agile and Hybrid methodologies into the testing guidelines.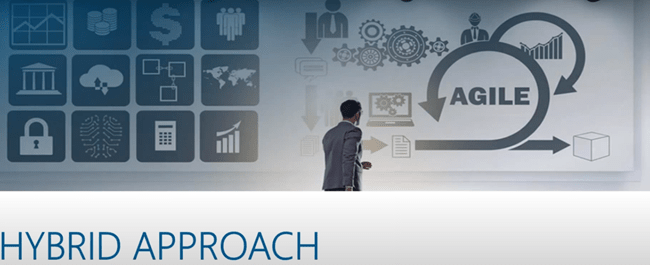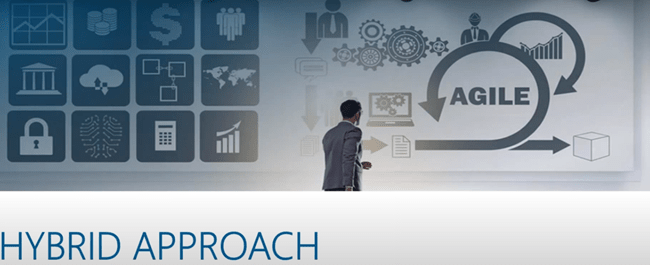 Many students have described taking the PMP exam as akin to riding a rollercoaster. The exam includes 25 unscored questions and 175 scored questions, all of which play a role in the candidate's passing the exam.
PMP Requirements
The PMP certification requirements in 2022 are no different from those of previous years. For you to sit for the PMP exam and obtain certification, you must attain the following:
Primary degree – If you have a bachelor's degree or a much higher degree, you can qualify for the PMP certification with a minimum of 4,500 hours of planning and supervising projects, three years of work experience, or 35 hours of accredited project management education.
Secondary degree – If you have an associate's degree or a high school diploma, you can qualify for the PMP certification with 5 years of project management experience, a minimum of 7,500 hours' experience, or the global equivalent of 35 hours of certified project management education.
Who Should Take PMP Certification?
If you wish to pursue a career in planning and implementing projects, then the PMP certification is best suited for you. Simply put, you must see yourself working as a project manager for your eligibility for the PMP exam, else the accreditation will be irrelevant to your career.
To launch your pursuit of PMP certification, you will be required to have professional work experience of at least 8 years in project-based work. This experience must also coincide with the skills, knowledge, and tasks specified in the PMP Examination Content Outline.
How Hard Is the PMP Exam?
PMP exam difficulty is a hot topic in the world of Project Management. The prevailing statistics indicated a 40 to 50 percent fail rate for first-timers, with the percentage falling with every subsequent exam a candidate takes. At a glance, it is easy to understand why this is the case as PMP exams are comprehensive and are often revised.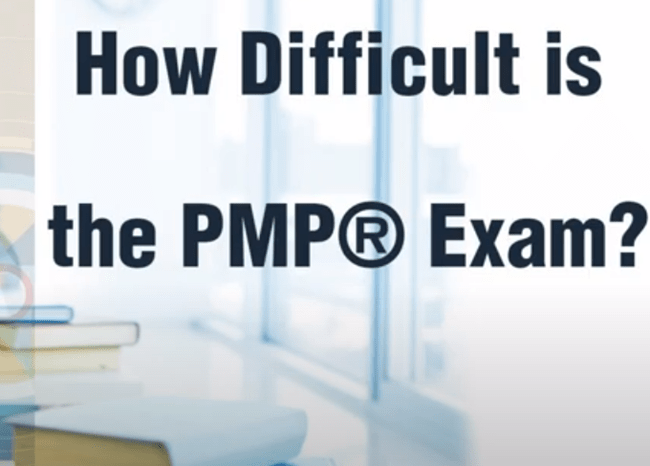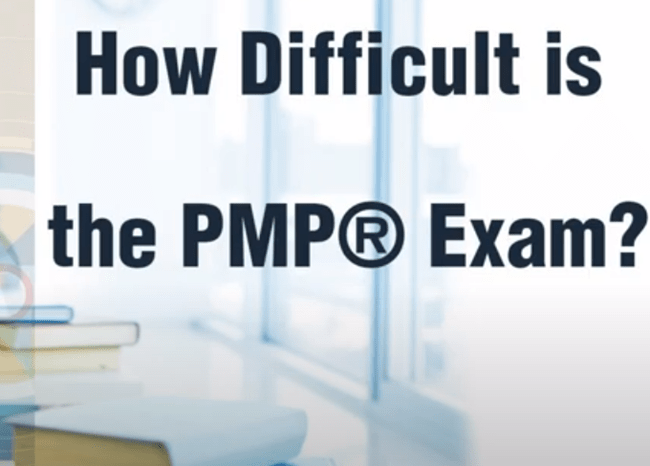 Every question in the PMP exam is graded according to difficulty, which means you might still fail the test if you get all the easy questions right but fail the difficult ones. There is also no specific number of questions that you must correctly answer to pass the test, and as such, it is always a gamble. You have to prepare to answer as many questions as possible correctly.
In a nutshell, the PMP exam is difficult – in fact, it is considered among the most difficult in the world. But this only means that you should put more effort into passing because it is possible to pass. When you pass, the end result is usually worth it.
Is the New PMP Exam Harder?
The Project Management Institute (PMI) announced new changes to the PMP exam, which took effect in January 2021. The new PMP exam now focuses on three new topics. They are:
Business Environment – This involves enhancing the connection between the organization's strategy and its projects.
People – This includes upgrading the skills and activities involved with leading a project team effectively.
Process – This entails improving the technological resources essential in the management of a project.
The new exam also comes with a 230- minute exam duration, the same score for 180 questions (reduced from the previous 200), and a combination of the hotspot, fill-in-the-blank, and multiple response questions. From the look of things, it is safe to say that the new PMP exam will be a tad harder than the previous.
Passing the New PMP Exam
There is no shortcut to doing well in the PMP exam. The most effective and easiest way to pass the PMP exam is to prepare adequately and study the content material.
The PMP certification process requires you to familiarize yourself with the PMBOK guide, create a study plan, practice answering questions, test yourself, and complete the required 35 hours of Project Management Training. You should also consider joining a PMP training institution. Below are the best three to choose from:
Brain Sensei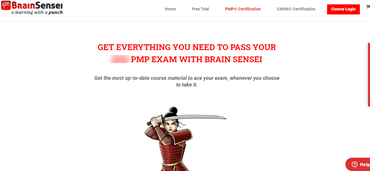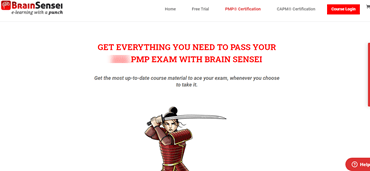 Try Now
As can be seen from the review, Brain Sensei offers a PMP exam preparation course that covers adaptive and predictive practices related to the field of project management. Their approach is very detailed and current enough to prepare you for the test itself. As part of their course package, you will have unlimited access to:
A host of story-based modules for interactive eLearning.
4 practice PMP exams, each with over 800 practice questions. The test scores are designed to expose your weak points and help you strengthen them before the exam.
A key point summary after each lesson.
Discoverability assessments to gauge your understanding.
13 storyline challenges for the student to complete.
Brain Sensei has its own Facebook community where students may discuss assessments, ask questions, and share knowledge. The platform also follows up on students with time-relevant tricks, tips, and reminders to keep them on their toes. What's more, their average customer response time is less than an hour.
ExpertRating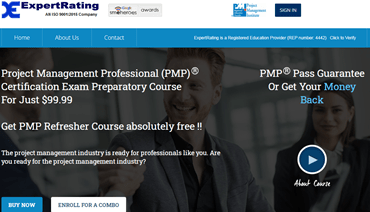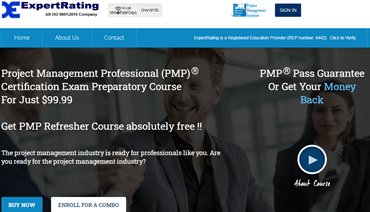 As an organization, ExpertRating is recognized and accepted as a premium certification organization by a horde of government bodies and employers, including UPS, Sony, and IKEA Systems. It offers the ExpertRating Online Project Management Course to help students prepare for their PMP exam. Their course adopts an interactive model with a focus on handling real-life managing projects.
As part of the training, students are expected to complete challenges within limited timelines. The challenges also throw in the realistic challenges of low budgets, complex tasks, and limited staff. The result is a student that can solve difficult project management challenges with limited resources.
PMP Exam Prep Seminar


The PMP Exam Prep Seminar course was updated to match the exam content outline initiated by the January 2021 changes. It is an entirely online study plan with numerous explanations, teaching videos, and assessments. Upon competition, the student will have earned the required 35 hours of project management education and can claim them for the PMP exam.
The course, in its entirely, allows a student to:
Understand the PMBOK Guide
Familiarize themselves with the Agile project management, which was just incorporated into the new PMP exam.
Earn the 35 PMI-required exam contact hours.
Learn about the project management processes and applicable areas
Demonstrate and apply project management theories, charts, and formulas.
Determine float for complex network diagrams
The PMP Exam Prep Seminar is offered by the renowned Joseph Philips, an expert and project management author who is certified as a PMI-ACP, PMP, ITIL, and a Certified Technical Trainer. With such credentials, you can be sure you will be getting the best preparation available.
PMP Exam Pass Rate in 2022
The last published PMP passing score was 61 percent. However, PMI has never announced a percentage score rate for the 5 tested topics in the PMP exam. Furthermore, PMP exam results are classified per the proficiency level, with levels including Proficient, Moderately Proficient, and Below Proficient. This is why candidates are advised not to worry about the pass rate and focus on scoring more than 75 percent in the practical exams.
PMP Passing Score
PMI states on their website that passing scores on the exam are determined based on psychometric analysis of a candidate's answers that indicate their ability to perform well in project management. This means that you might pass at 60 percent, while the next person fails at 65 percent. This also means that the difficulty of the questions answered correctly is the basis on which each exam is scored.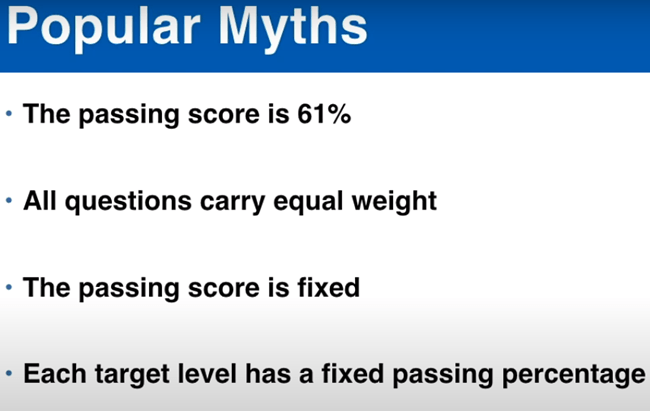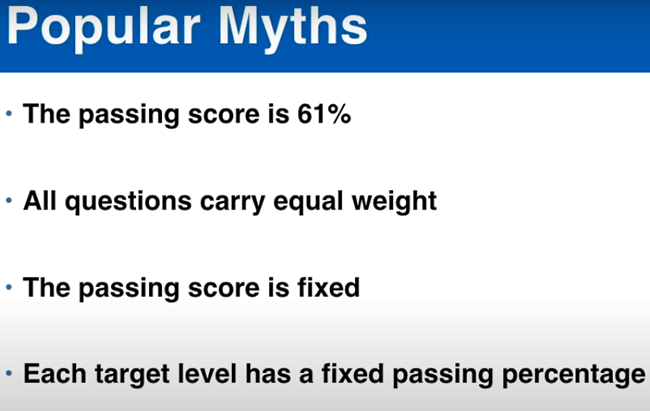 How to Get a PMP Certification Fast
If you meet the PMP certification prerequisites, getting PMP certification fast is as easy as following the steps outlined below:
Step 1: Register to become a member of the Project Management Institute (PMI).
Step 2: Undergo 35 hours of education training to satisfy the project management certification requirements.
Step 3: Apply for the PMP exam online.
Step 4: Plan to take the exam within one year of receiving your approval letter. (You can only take the PMP exam no more than three times within this year).
Step 5: Take the exam. The PMP exam consists of 230 questions grouped into three classes; Process (50 percent), People (42 percent), and Business Environment (8 percent). The hours required for PMP are nearly 4, with the exact duration being 230 minutes.
Frequently Asked Questions
How Long Does It Take to Get a Project Management Certification?
The PMP certification course duration is pretty much constant but might vary depending on how many times you take the exam and how long you wait to take it after receiving approval. Generally, you can acquire a PMP certification within 8 to 12 weeks of applying to the PMI.
How Much Does It Cost to Take the PMP Exam?
The PMP certification exam cost is mainly dependent on membership. The exam costs $555 for non-PMI members and only $405 for PMI members. In order to study for the exam, all candidates are required to buy the PMBOK Guide, which costs $65.95 for non-members and $49.50 for members.
How Often Is the PMP Exam Offered?
You can schedule your PMP exam date with the nearest PMP exam test center whenever you are ready to take the exam. However, to take the exam, as we had explained before, you first must have been approved during the PMP application step.
How Many Times Can You Take the PMP Exam?
Have you failed the PMP exam a second time? Don't worry. You can take the PMP exam no more than three times within one year from the date of the approval of your application. You will be required to pay for each retake, and the fee will vary depending on your membership status. That said, you will be forced to wait a whole year to reapply if you failed the PMP exam 3 times within the 1-year eligibility period.
Can You Get PMP Certification without Experience?
No. The process of how to become a certified project manager will require that you have real-life experience of more than 2 to 3 ½ years. To become Project Management Professional certified, you must demonstrate that you fully understand practical work and basic proper project management methods. The Project Management Institute will want to ensure that you can apply to real-life what you have learned in books to actual life practice.
Conclusion
It is no secret that the PMP exam is difficult, and the best way to get PMP certification is to be fully prepared for the test. Unlike other entry-level exams, the PMP exam covers a wide range of project management syllabus and goes beyond the basics studied in entry-level exams.
Nonetheless, with an understanding of what to expect and the tools provided in this article, you can certainly pass the PMP exam in 2022 and launch your PMP career.