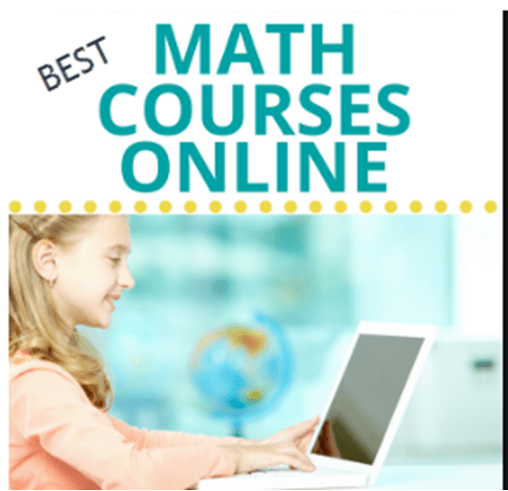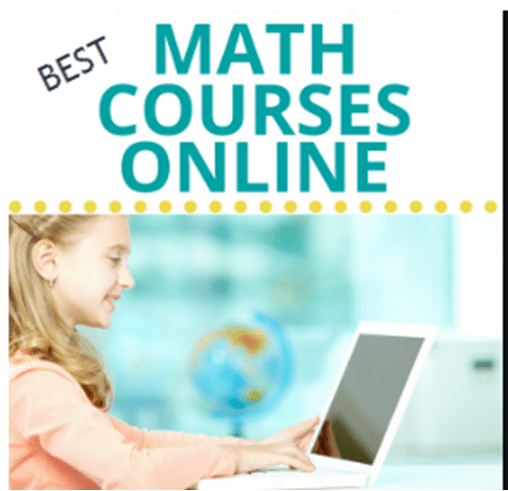 It is difficult to understand why some people find math an exciting subject while others dread it. Chances are that the latter group was not attentive in class or was not taught math properly. However, there is no need to worry as they can easily master this subject with the help of the best online math programs.
Click to Quickly Navigate to:
A good online math academy can help them overcome all fears or difficulties that they may be experiencing. When people learn math online, it can be fun and convenient as they can learn from home and on various devices.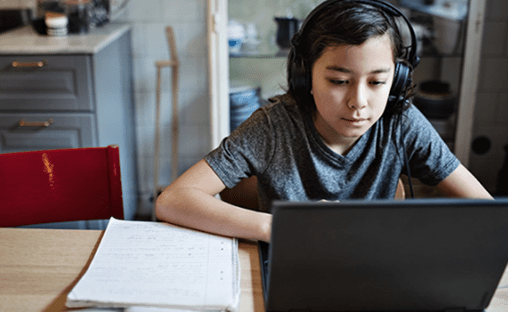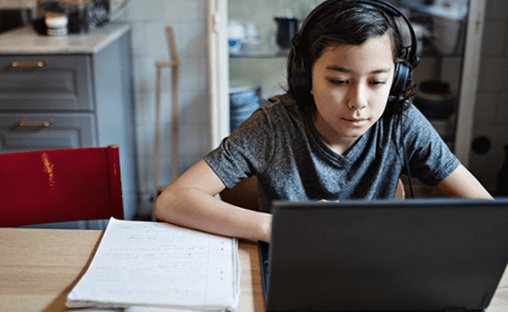 Although the internet is full of math practice websites, most of those math learning websites are helpful for individuals who know the basics of this interesting subject. Also, some of these other sites are not user friendly and do not provide online math lessons that spark the interest of students.
Learning mathematics online becomes interesting only if the tutor can kindle the interest of the students.
In this article, we shall evaluate some of the most professional online math tutoring programs. What makes these sites stand apart from other math education websites is the high quality of online math lessons they provide.
Students can undertake online math practice as many times as they want on these math tutor websites until they have successfully grasped a particular topic.
Best Math Websites for Kids — Learn About Math
Kids have an inquisitive brain that picks up math video lessons. By so doing, any good online match academy can grasp their attention. Instead of plain text, math sites for kids should contain math learning videos as the developing brain of kids will find those math help videos much more interesting.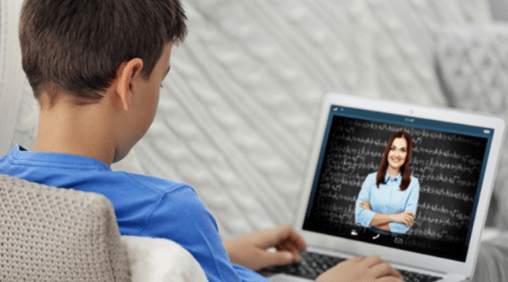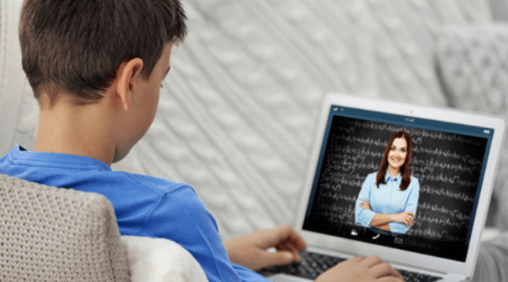 The online math school should allow them to study math online, conduct online math practice by watching videos, and going through the resources of the online math classes for kids as many times as they want until they hone their skills and their brains digest a particular lesson. This is the best and simplest way of learning maths professionally.
The site should also contain online math practice lessons at the end of each session.
Professional math teaching video websites that provide lessons about math for students should also have online math tutors, as they can provide the best math help to a student if he/she cannot understand a particular lesson properly.
The math website for kids should have math learning programs together with math instructional videos, as kids can easily digest videos instead of a website full of complex and boring tutorials.
Additionally, mathematics websites should consist of different modules with online math assignments at the end of each class. The kids will be happy to know that the online math tutors are ready to help them in case they face problems with any online maths course. Udemy offers the best math programs for kids through their math-teaching online portal.

Best Math Programs for Elementary Students
Kids apart, even elementary students often need the help of tutors. They can seek help from math websites for elementary students. Such sites contain maths learning programs and math instructional videos.
Websites containing maths teaching videos allow students to grasp the lessons easily. The best sites also offer summer math online programs that allow you to improve during the holidays with their math tutorial websites.
Elementary math students can learn both online basic math courses as well as advanced courses. The online mathematics courses, especially the math websites for high school students are a blessing in disguise for such students.
Then some websites help with math homework. The sites containing videos also have math resources for college students. There is simply no need to look around for math classes near you when you have great websites that offer online math learning.
Udemy offers the best online math curriculum and adaptive math programs. You will also find math tutorials for adults as well as math practice questions at the end of each module. Once you have visited Udemy's website you will realize that it offers the best online maths training that you can ever get.
Best Online Math Programs for Middle School
Udemy is again the leader when it comes to the best online middle school math courses. Apart from offering the best online math courses, it ranks as one of the leading websites to help with math. Many other websites claim their online mathematics classes are the best. The harsh reality is that none of them can stand up to Udemy in terms of quality and quantity.


This site also offers excellent online math classes for adults. You only need a computer connected to the internet to study maths online over here. The adaptive layout of their website offering maths classes is such that you can pursue them on your smartphone too. If you live in a town, far away from a city, you can learn maths online with the help of Udemy.
They have math resources for students of all age groups and teach math in English. If you are looking for math websites for college students, look no further than Udemy. Each class is split into different parts. Once you complete a segment, you have to do maths schoolwork successfully, before proceeding to the next segment.
Udemy comes to the fore as the best math study website for middle school. If you are searching for online math learning college for high school students, visit this site. The sheer number of courses and the excellent alumni make this site the number one among math video websites.
An Array of Courses to Simplify Math Learning
Because new topics are being added to math regularly, Udemy is the best math website for teachers as well. Depend on this site if you need help to complete your maths school work. Their math learning program makes learning maths an easy task.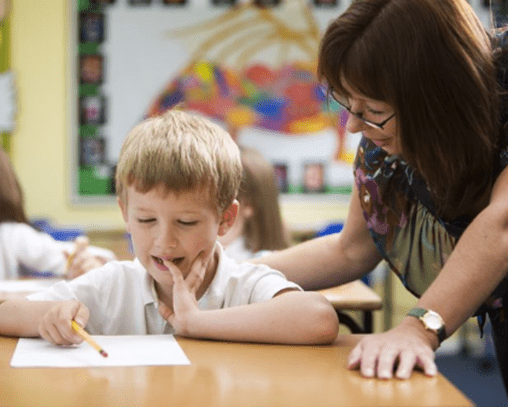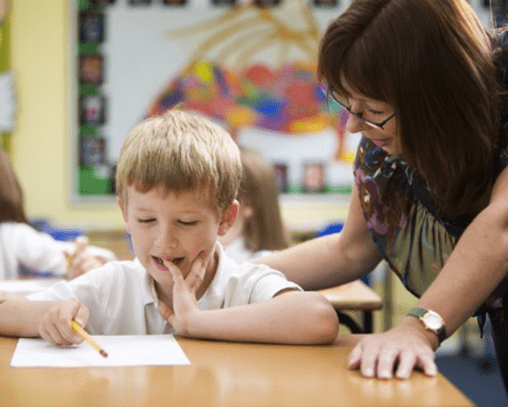 Math Videos for Studying at Your Convenient Time & Place
They have one of the best math support programs in the world. The best part is that there is no time limit for taking your maths classes, as you have access to all of the tutorial videos whenever you want. This means you can study the lessons partly from home and study the remainder while on the move, on your smartphone.
The math tutor videos are extremely well prepared and the videos are user-friendly. If you are searching for the best math websites for college, rely on Udemy to deliver the goods. Apart from providing math programs for kids, the site also offers math training for adults.
Best Online Math Programs for High School
No prizes for guessing who the leader is for the best online math programs for high school. Be it math refresher courses or online university math courses, Udemy is your link to learning math. It is, without any doubt, the best website to learn math.
If you are unable to complete your math homework because of a lack of knowledge of the same, join this king of math homework websites. It is the leading site for an online math tutor for high school as well.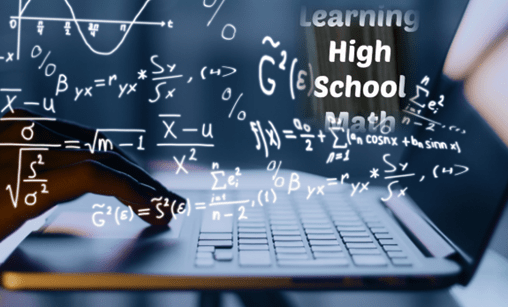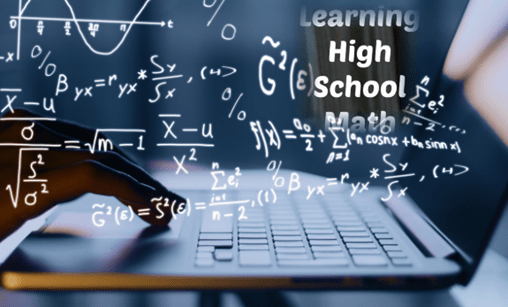 Though the internet is full of math teaching websites, none of them offer the number of math tools for students that Udemy does.
Let us take a look at some of the math courses that this online portal offers. Remember, you can access this site from any part of the world. Keep your eyes peeled for discounts that allow you to take courses at cheaper prices. Some of these courses also provide you with free access to a limited number of math courses.
Here are the websites that help with math homework. They are the best resources to learn math. Quite a few of them offer math tutorials for adults.
1) Quickly Master Basic Math
(KIDS, COLLEGE, REFRESHER, HIGH SCHOOL)


Math can often be frustrating because we are never taught its basics. This course teaches you the basics of math from scratch. You will learn the concept of subtraction, addition, division, multiplication, fractions, and decimals. You will soon fall in love with math after completing this course.
The author is currently offering a whopping discount on this course, which is ideal for school as well as college students.
It is also ideal for parents wanting to help their kids complete their school homework, who may have forgotten the basics, and need a refresher course in math.
2) Master the Fundamentals of Math
(LOTS OF PRACTICE QUESTIONS & ANSWERS, COLLEGE, REFRESHER, STUDENTS, MIDDLE SCHOOL, JUNIOR HIGH STUDENTS)


This 186 lesson course is for those who are puzzled by or have forgotten about:
• Scientific notation
• Radicals
• Exponents
• Ratio and proportion
• Mixed numbers
• Fractions
• Decimals
• Factors and multiples
• Numbers and negative numbers
Available in video format with text explanations, this course, containing 48 quizzes along with their solutions, also includes an additional nine workbooks with extra practice problems. Grab this course before the author stops offering a discount.
You will also get:
• 30-day money-back guarantee
• Udemy Certificate of Completion available for download at the completion of the course
• Friendly support in the questions and answers section
• Lifetime access to 'Master the Fundamentals of Math'
3) Math Course (Leading to Expert Rating Math Certification)
(STUDENTS, ADULTS & TEACHERS)


Do you want to be able to apply maths to your everyday life? This course will help you use interest rates, multiplication, fractions, etc to know when and how to apply them to your everyday living. The course will help you know:
How calculators work
How to manage your income and expenses
How to quickly spot and identify errors on your bank statements, invoices, and Paystub
How to calculate percentages
How to calculate taxes, commissions, and discounts
About loans, mortgages, and credit cards
How to calculate areas of any shape or space (e.g. A home)
How to calculate the probability that something will happen or not
How to interpret graphs correctly
How to easily convert one measurement to another
4) Math with Stories
(MIDDLE SCHOOL/HIGH SCHOOL)


Available at a discount, this course demands that the individual taking it has an understanding of basic math. He or she should also have a curious mind as well as a keen desire to learn with fun.
This course will teach you problem-solving, logic, and basic math while having loads of fun. This course aims to explain some of the fundamental math concepts through engaging stories.
This course is for:
• Anyone disliking numbers and wishing to give it a second chance
• Anyone who loves numbers
• Anyone interested in puzzles, logic, and math
• Students preparing for competitive exams
• Middle/high school students
• Students willing to avail of online maths practice
5) Mathematics – Super Basics, Easy Tricks
(Foundation for GRE, GMAT, IBPS, CMAT, Staff selection, SECONDARY SCHOOL, PARENT REFRESHER)


Anyone having a basic knowledge of addition, subtraction, multiplication, and division can take this course consisting of 12 hours of video on demand and 69 downloadable resources. Currently, this course is being offered at an awesome discount.
This course is for candidates who want to:
• Appear for CMAT, Staff selection, IBPS and want to begin with basics
• Appear for different competitive exams like GMAT, GRE, Management entrance, but have forgotten school math.
• Get rid of math phobia and make the basic math strong
6) Teach Your Child Math
(KIDS, ELEMENTARY, REFRESHER)


This course, available at a discount, is for:
• Parents as well as guardians of kids in early elementary school
• Those who frequently work with children of elementary-age or spend lots of time with them, such as babysitters and grandparents
• Childcare workers and elementary school teachers who may need a refresher on effective math instruction.
After completing this course, you will be able to help your child:
• Learn strategies they can use to solve more difficult math problems in later grades
• Deeply understand math procedures and operations
• Build strong math reasoning skills
7) Quantitative Aptitude for Competitive Examinations
(COMPETITIVE EXAMS LIKE BANK JOBS, GOVERNMENT JOBS, CAT, GATE, CRT Campus Placements)


Anyone who knows basic mathematics can take this course whose topics cover:
• Boats and streams
• Time and distance
• Pipes and cistern
• Time and work
• Percentages
• Profit and loss
• Allegations and mixtures
• Ratios and proportions
• Compound interest
• Simple interest
• Averages
• LCM and HCF
• Algebraic simplification
• Number system
This course is for aspirants of CAT, GATE, CRT (campus placements), Government jobs, and Bank jobs and is currently available at a discount.
8) GMAT 760 | GMAT Math Prep 31Hours Instructor


Currently priced with a big discount, this course requires that the students have a basic knowledge of addition, subtraction, multiplication, and division.
This course is for students who:
• Wish to follow a structured approach in their GMAT preparation
• Are looking at improving their GMAT score
• Are planning to take the GMAT for the first time.