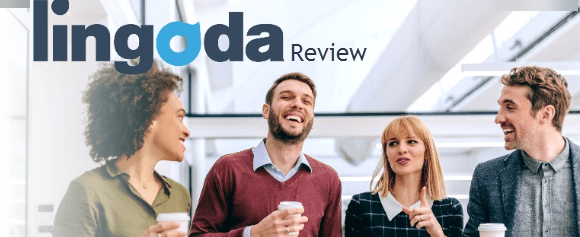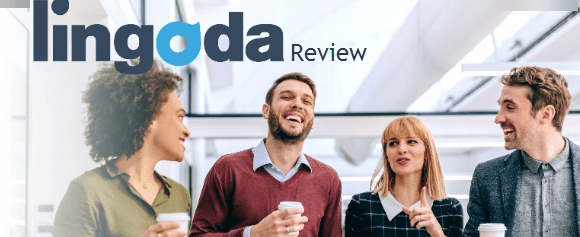 As of 2018, certain countries have been requiring their students to be actively learning a second language as part of their education. In Austria, France, Liechtenstein, Luxembourg, Malta, Norway, and Romania, all students must learn a second language.
Among those, the country that has the least number of students enrolled is Belgium (64 percent), which is right behind Portugal (69 percent) as well as the Netherlands (70 percent).
Statistics also show that only 20 percent of all Americans are bilingual. This is according to the U.S. Census Bureau before the newer 2020 census numbers. This is compared to 56 percent of all Europeans. So, language experts are estimating about half all people worldwide are bilingual.
So, for the other half of the human race, what is the best way to learn a second language? We researched the subject in-depth and came up with the following Lingoda review 2022 about an organization that offers a multitude of options for learning a second (or third or more) language from English to Spanish and much more.
Why Choose Lingoda for Learning a New Language?
Students are at the center of Lingoda's many available programs and their mission is empowering extremely busy people (like you) in the art of mastering a new language and unlocking your full potential from anywhere and at any time.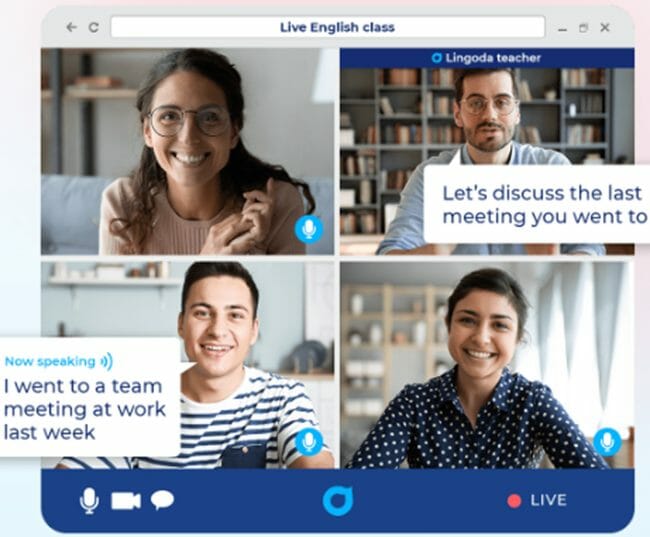 At Lingoda, all roads are leading to fluency and they can transport you from simply being able to learn a language to starting to live that language.
At Lingoda, you can start enjoying smaller group classes where you have ample time for practicing speaking your chosen new language and receiving individualized feedback, unlike a language learning app or software. You can even customize your schedule with Lingoda's 24/7 online courses, which means learning either day or night, weekdays or weekends. And, you'll be learning from the very best and most qualified native-speaking teachers with many years of experience.
All in all, you'll find that Lingoda offers you the complete package where you can master the fine art of speaking like a native, not like someone speaking a second language.
When Lingoda designed their learning materials, they were squarely focused on a wide range of language skills to prepare you for speaking in a real-life way that's beyond the language classroom. That's because their learning materials have been specially designed by language learning experts.
Specially Structured Courses
Isn't it time for you to say goodbye to ridiculous fake sentences and random words that you learn from some language courses? All of Lingoda's activities are part of their extremely well-rounded course plans.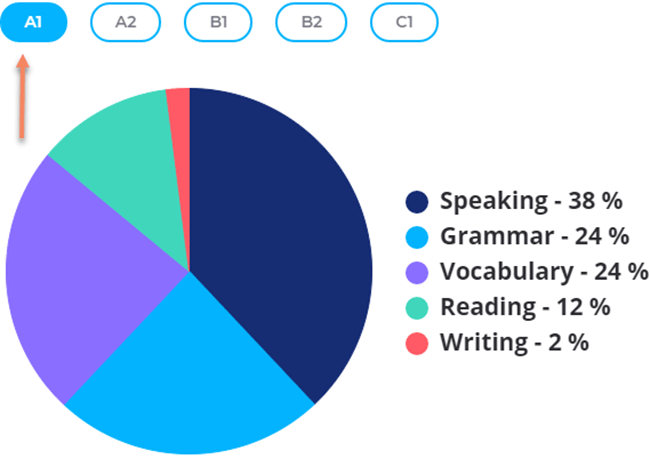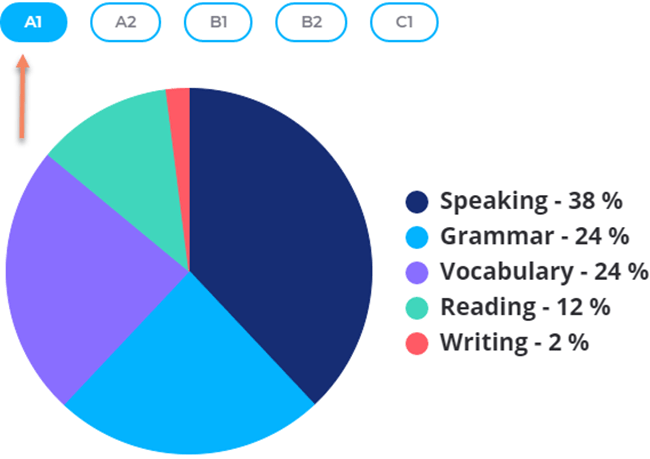 For instance, the A1 Level includes:
~ 38 Percent Speaking
~ 24 Percent Grammar
~ 24 Percent Vocabulary
~ 12 Percent Reading
~ 2 Percent Writing
Exploring Lingoda's Learning Levels
Their learning levels go from beginner to advanced and can help you with learning to start speaking like a local because you're being taught by locals. When you learn from native-speaking teachers in an environment that is truly immersive, you're practicing the best method for reaching fluency. And, the classes are all live and small so you'll be receiving personalized feedback in real-time when compared with software for learning languages.
Absolute Beginner to Advanced Learning Levels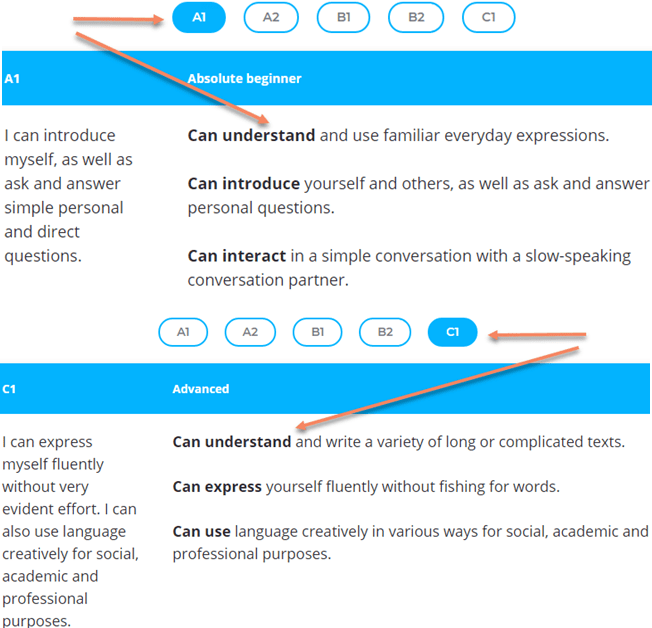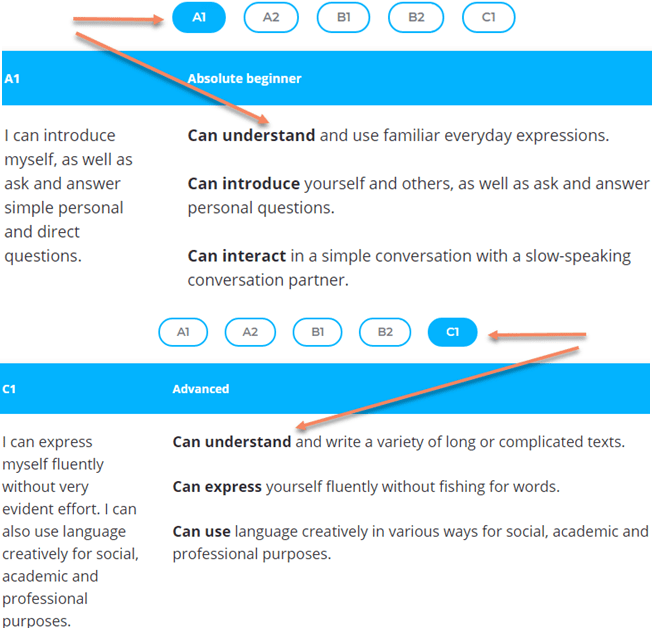 Let's explore the levels, their possibilities, and benefits:
(1) 60-minute Online Zoom classes – They're available 24/7 online for the best in flexible learning experiences. And, all you need is an Internet connection and a computer.
(2) Smaller classes and highly-qualified teachers – CEFR-aligned classes and courses are taught only by native-speaking teachers and have five students maximum, so you're getting a high-quality education.
(3) Fluency – The Lingoda app provides the fluency level that other language apps simply cannot.
(4) Certified Teachers
(5) Skill Building
(6) Immersive Live Classes from beginner to advanced that cater to all learning levels.
(7) Lingoda is highly-trusted because they care.
(8) Lingoda online teaching is also number one because they consistently deliver.
(9) Students love Lingoda language courses because they deliver the most authentic and convenient learning experience that always leads to fluency in their chosen language.
Lingoda Learning Standards
Lingoda uses the Common European Framework of Reference for Languages (CEFR)s because common thinking about language levels as simply being beginner, intermediate, or advanced can often be much too broad. CEFR is a standard that is internationally recognized for describing each student's learning progress in a more detailed manner.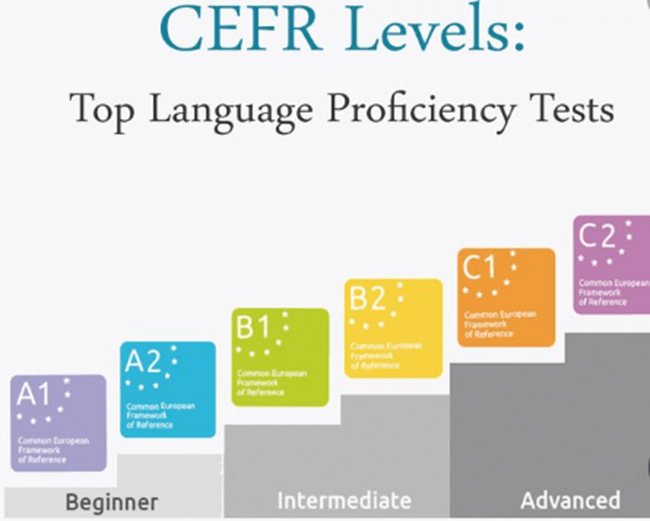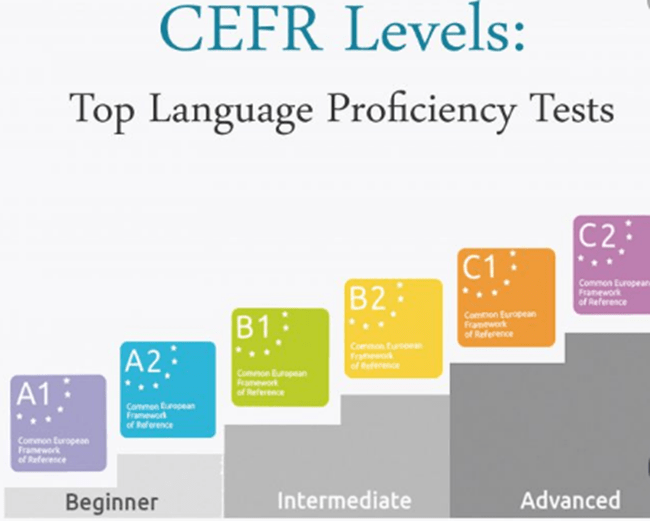 The CEFR framework helps with explaining language learning levels from beginner (i.e. A1) to advanced (i.e. C1 or C2). Those levels build upon one another until reaching native-level fluency.
All languages offered by Lingoda have been aligned with those CEFR levels, therefore, once you know what your level is, they're able to offer suggestions regarding the best language classes for getting your progress immediately going up.
Don't know what your level is currently? No problem, Lingoda will allow you the opportunity to find out when you take their CEFR level test.
You can easily go from a beginner who can only introduce himself or herself, as well as asking and answering only a few simple questions, to someone who sounds like a native speaker of the language and can easily make conversation even with the locals.
And, you'll get a Lingoda CEFR certificate after completing each level of your course. Both academic institutions and employers worldwide are accepting the CEFR standard.
Lingoda Review (English)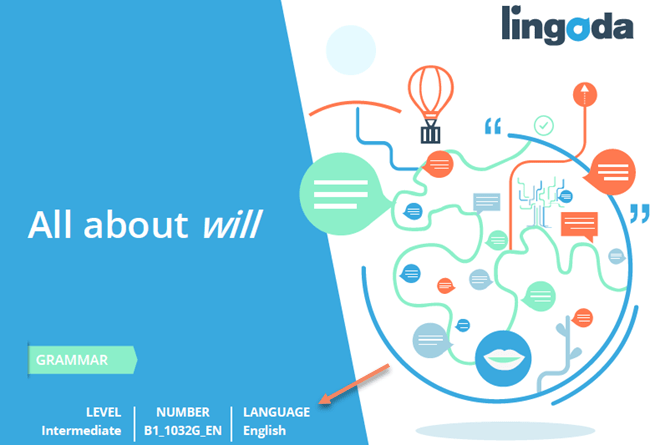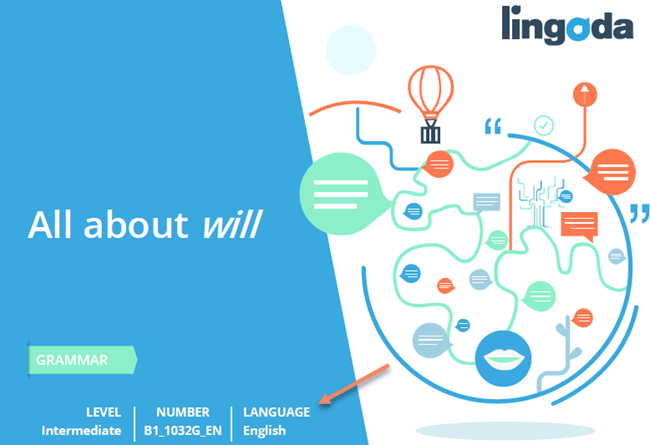 Lingoda offers a general English course that is designed for all language-lovers wanting to:
(1.) Improve their English,
(2.) Make some new international friends,
(3.) Feel more confident when traveling anywhere in the world,
(4.) Start enjoying more language nuances for both reading and listening to any original content,
The Lingoda General English course includes: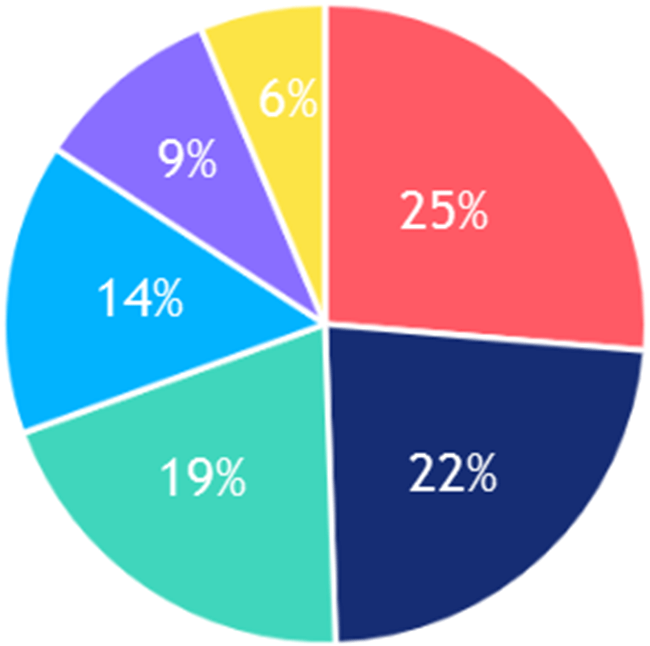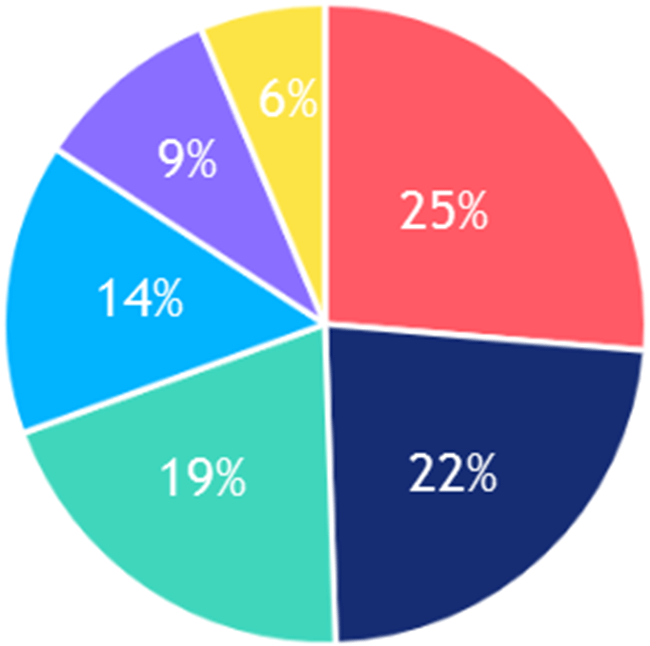 ~ 25 percent culture, history, and society,
~ 22 percent natural science and technology,
~ 19 percent myself and my life,
~ 14 percent workplace and business communication,
~ 9 percent "The arts",
~ 6 percent communication culture of different countries.
The Lingoda Business English course was designed especially for busy professionals needing to improve their English for:
[1.] Communicating effectively at work and in business,
[2.] Progress in their chosen career,
[3.] Succeeding in international companies,
The Lingoda Business English course includes: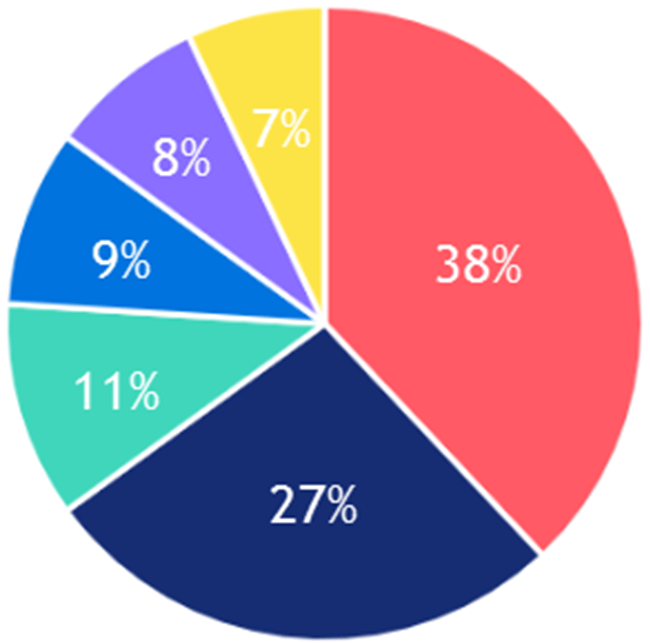 ~ 38 percent key business processes and functions,
~ 27 percent meetings, negotiations, and networking,
~ 11 percent new jobs and relocation,
~ 9 percent business culture in other countries,
~ 8 percent correspondence and documents,
~ 7 percent industries.
With the Lingoda course in Business English, you'll be learning all of the most important English language aspects, which include grammar, pronunciation, and sentence structure.
Lingoda Review (French)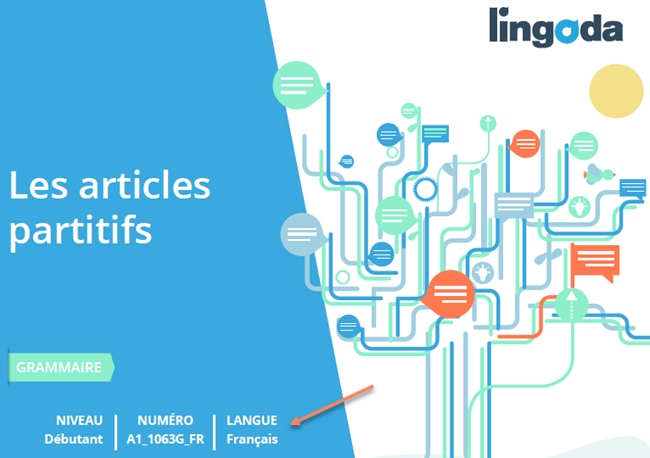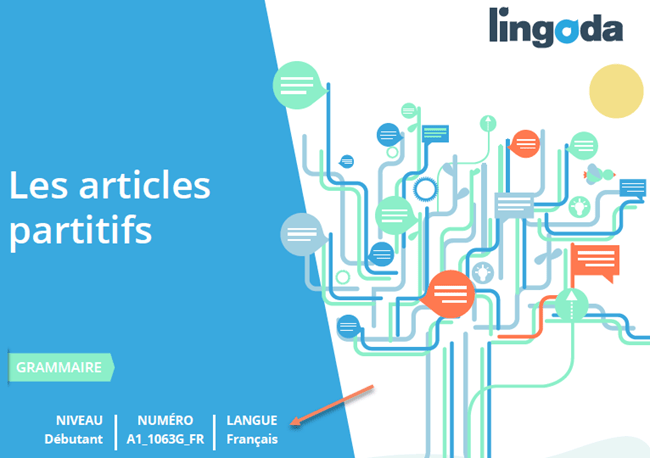 With Lingoda, you have the option of choosing the best online French classes for you as an individual. They offer comprehensive French classes that don't just focus on grammar and vocabulary but cover such useful topics as "Life abroad" for learning to speak confidently no matter what the situation may be.
Armed with your new French fluency, you can make some new international friends and feel completely confident when you travel worldwide.
Once you schedule French classes on the Lingoda platform, you'll be joining the class with two to four fellow students from all over the world. Your teacher will start teaching the lessons utilizing learning materials that can be downloaded at the end of the class. You'll be interacting with both your teacher and the other students, although there's never any pressure to. Near the end of each class, your teacher recaps the lesson and ensures that everyone understood their lessons.
All of Lingoda's French teachers are native French speakers with absolutely no exceptions. They're highly qualified and Lingoda is very strict when it comes to hiring teachers with years of experience that are also capable of providing the top quality teaching for a smooth online French learning experience.
Lingoda Review (German)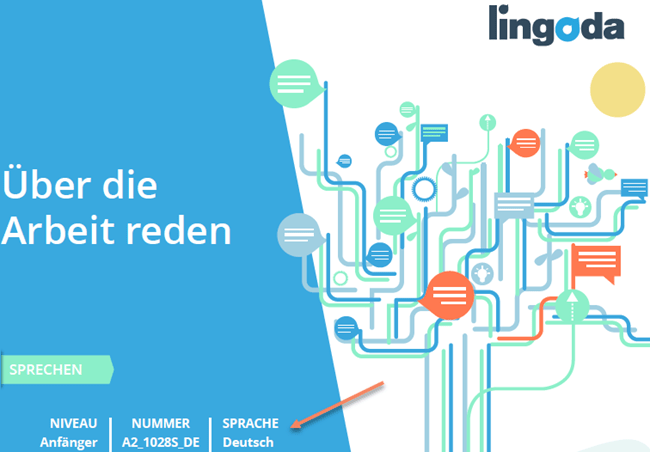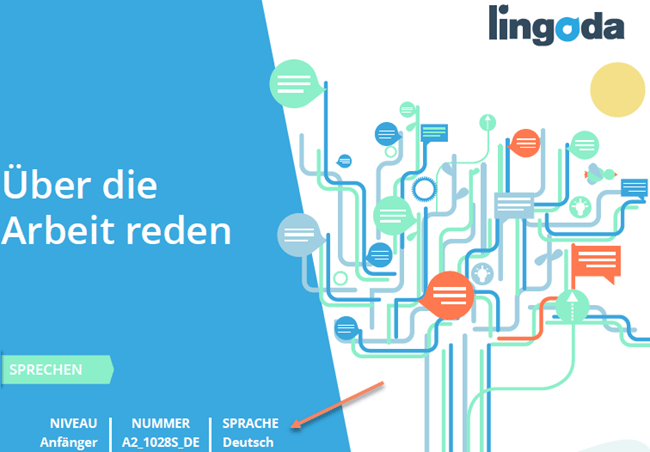 When it comes to choosing the best online German classes, Lingoda is offering comprehensive online German classes that cover many useful topics and the opportunity for learning how to speak with confidence in all situations. All of the German learning materials have been specially created by the experts at Lingoda for aligning with CEFR.
Also, you can download all of the FREE German class materials for using them whenever you choose. After the classes, there's a quiz and exercises for helping you with refreshing and practicing the new skills.
Lingoda Review (Spanish)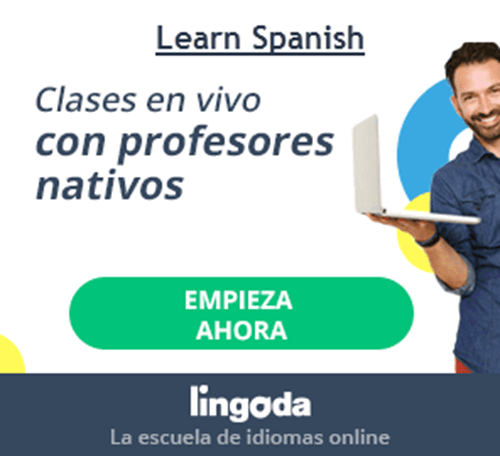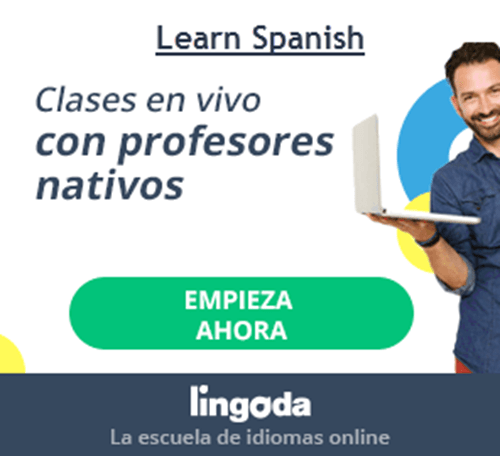 You can pick the best Spanish classes online for your situation. When you've completed your classes, you'll be able to start conversing with native Spanish-speaking individuals with confidence. It'll come in handy for making new friends and so much more. No longer will you have to say that all you know how to say in Spanish is "No mas" or "Dónde está el baño?".
Lingoda Teaching Review
The reason that Lingoda students love the opportunity to learn with a wide range of teachers is that it means they're gaining exposure to different accents and nuances that may be presented in the real world. And, that's only one of the numerous ways that Lingoda classrooms can help you to achieve genuine fluency.
The Lingoda language teaching quality begins with the teachers and the fact is that not just anyone can become a Lingoda teacher because they're only working with teachers possessing a history of (English/French/German/Spanish) teaching excellence.
Being able to learn a new language requires a lot more than just a great curriculum. No, it also requires experienced teachers who are native-speaking for guiding you to fluency. And, Lingoda teachers are both professional and qualified because teaching a language isn't just a hobby for them, but a career.
Lingoda Marathon Review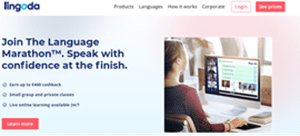 The Lingoda Language Marathon™ offers the optimum frequency for helping busy professionals with the task of building a good language habit. When you commit to either a 3, 6 or 12-month learning period, it's allowing you to make some serious progress without letting life get in the way of your language learning. It's a bigger challenge with even bigger rewards. And, when you have finished attending 90 percent of your classes, you can earn cashback.
You can start by choosing from a Lingoda quarter marathon (50 classes in 3-months), a Lingoda half marathon (100 classes in 6-months), or a Lingoda full marathon (200 classes in 12-months). And, you can even apply a promo code while also getting a free trial just by entering the code when you sign up for your free trial and start enjoying your discount!
Lingoda Sprint Review
When you join the Lingoda Language Sprint™, you can start right away by improving your language skills while also earning cashback when you get to the finish line. You'll be intensively learning a language and speaking confidently in only three months with up to 100 percent cash back. It's high-intensity learning with big results.
Building a new habit takes an average of 66 days and committing to regular practicing with the Lingoda Sprint will have you speaking your new language with greater confidence in less time. However, the number of Sprint program places is limited to ensure the highest level of learning experience for every student, so be sure to reserve a spot in advance. The signup closing date is near.
The Lingoda Sprint is the optimum method for learning a new language in only three months! Choose from Intensive Sprint or Super-Intensive Sprint!
Is Lingoda Free?
No, it's not free. However, Lingoda does offer a FREE trial on all courses from English to Spanish and everything in-between. You can choose any Lingoda plan and get a FREE seven-day trial that starts when you have created your student account. It includes one private class or three group classes and is dependent upon your selected plan. Payment will not be taken until after the free trial has expired and you can cancel your plan during the free trial at any time for avoiding the charge.
Lingoda Prices
Monthly subscriptions help you to fit your choice of flexible learning into your schedule. You can choose from 3, 6, or 12-month options and even earn cashback.
Monthly payment prices (for people with limited time available and wanting an easy pace) start at $56/$14 per class. This includes four one-hour classes and you pay once every four weeks with the option of canceling or changing your plan at any time.
For those with a bit more time and want a more intense language learning experience, there's the three-classes-per-week plan for $138/$11.50 per class payable monthly. With this plan, you get 12 60-minute classes, and just like all of the plans, you have the option of canceling or changing your plan at any time.
For another option that's considered to be more intense but quite feasible, you can get five classes per week for $10 per class i.e. $200 for a month and you'll be saving a whopping 29 percent on 20 60-minute classes.
And, last but not least, if you want to completely immerse yourself in a new language while also saving 32 percent, you can take the 20 classes per week course that's specially designed for dedicated language students. It runs only $9.50 per class for a total of $760 and you'll be getting 80 60-minute classes.
Getting Started
Want to know how to get started? Here are the simple steps:


(1) Booking and joining your class,
(2) Choosing your teacher, topic, and time frame for getting started. You'll have the option of seeing your class schedule and making changes whenever you wish.
(3) Structuring your learning with levels that are all broken down for you into chapters.
(4) Seeing the topics that you'll be exploring and the necessary skills.
(5) Choosing any topic or learning each of them in order.
(6) Download your materials. You can download everything needed for your classes at any time for saving it for review or using it for helping you with completing the free practice activities.
Final Thoughts on this Lingoda Review
So, if you want to follow your dream of learning a second (or third) language so that you can speak like a local and travel to exotic foreign destinations, we highly recommend Lingoda. Our recommendation in this review is based upon the benefits of the courses offered as well as the free trial and fair pricing.